IBM Debuts Watson Engagement Tech and 2 Other Dow Movers to Watch
International Business Machines Corporation (NYSE:IBM): Current price $208.47
IBM has unveiled the IBM Watson Engagement Advisor, marking a tech breakthrough that enables brands to process big data in record time, so as to transform the manner in which they engage clients in crucial functions like customer service, marketing and sales. Two years following its victory on Jeopardy , the IBM Watson Engagement Advisor is a pioneer system created to help customer-facing personnel assist consumers with deeper insights more rapidly than was previously possible.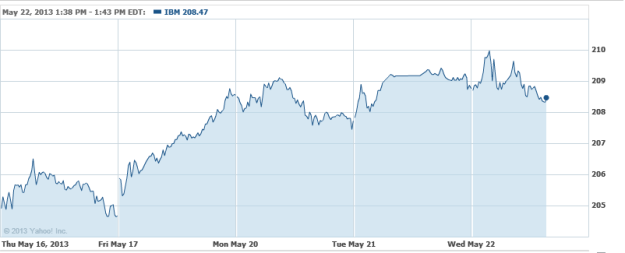 United Technologies Corp. (NYSE:UTX): Current price $97.19
The new Carrier WeatherExpert 10-ton unit surpasses the parameters of the recent Energy Department Rooftop Unit Challenge, allowing an integrated energy efficiency ratio of 20.8 – which is over 15 percent more efficient than the required minimum of 18.0. Carrier, a unit of United Technologies Corp., is the global leader in high tech heating, air-conditioning and refrigeration solutions, and is a part of UTC Climate, Controls & Security.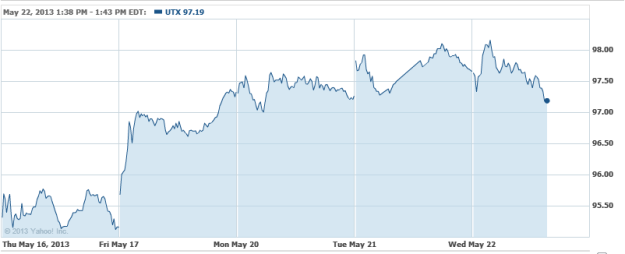 The Walt Disney Company (NYSE:DIS): Current Price $66.12
Disney's most profitable division, ESPN, is slashing between 300 and 400 jobs throughout the company, and shutting a small Denver office, according to a knowledgeable source, who elaborated that the job eliminations comprise from 4 to 6 percent of ESPN's staff of 7,000, and include open positions that will not be filled, but that ESPN will continue hiring for other open positions. Of late, the channel has been awarded the rights to exclusive coverage of the United States Open Tennis tournament, and is initiating a new channel that will concentrate on U.S. Southeastern Conference college football. The sources also reported that the cuts form part of an ESPN internal review, and are not connected with similar measures at Disney.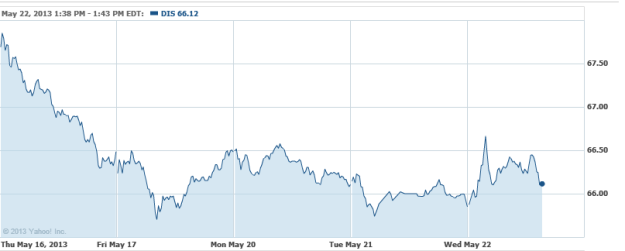 Investing Insights: Is Marissa Mayer a Winner?