IBM Sponsors Battle of the Brains and 2 More Dow Movers To Watch
International Business Machines Corporation (NYSE:IBM): Current price $202.30
Russia's old capital St. Petersburg will see the next generation of elite software engineers from June 30 through July 4, who will compete in the 37th Annual World Finals of the IBM-sponsored Association for Computing Machinery International Collegiate Programming Contest. The competition is known as the Battle of the Brains, which is the world's oldest and most prestigious programming contest; it will be hosted by St. Petersburg National Research University of Information Technologies, Mechanics and Optics, and will challenge the contestants to solve complex real-world problems under a strict five-hour deadline. The United States will send 17 teams to compete, of the 120 teams in all.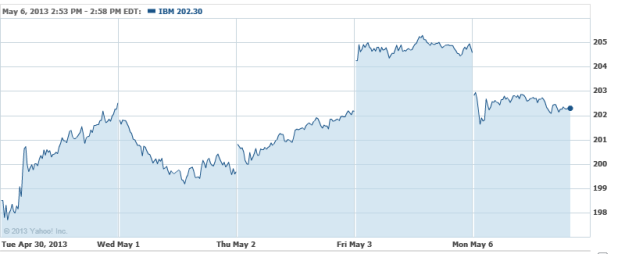 Procter & Gamble Co. (NYSE:PG): Current price $77.66
On Monday, P&G's Orgullosa program introduced The Orgullosa Project, which is an initiative meant to showcase organizations which are positively affecting the Hispanic community throughout the country, and to inspire Latinas to give back through a donation on the Orgullosa Facebook page. Orgullosa will give its online community, mujeres con LA FALDA BIEN PUESTA, a vote for the organization they feel most deserves of the donation. The Orgullosa Project will feature The Puerto Rican Family Institute; Mujeres Latinas en Accion; MECA; La Liga Contra el Cancer; and the Mexican American Opportunity Foundation, which are organizations across the United States that have a long-standing reputation of servicing Hispanic communities with dedicated resources.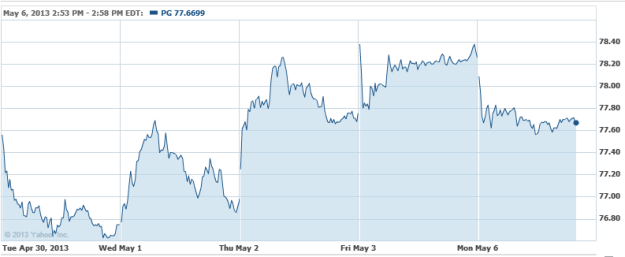 Hewlett-Packard Co. (NYSE:HPQ): Current price $20.63
The company on Monday is highlighting the results achieved by three data-driven organizations that selected HP Networking data center solutions so as to make better IT decisions, improve operational efficiencies and enhance business continuity, while at the same time setting the foundation for future in the years to come. Gartner says that the benefits to organizations for adding 'big data' to their information management and analytics infrastructure will induce a more rapid cycle of replacing existing solutions.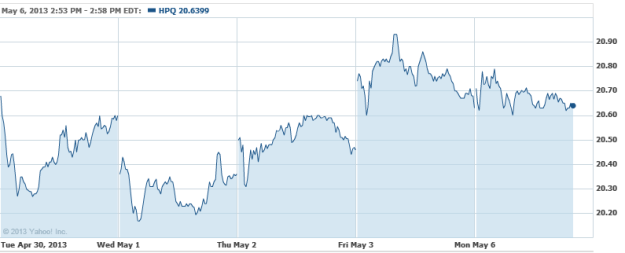 Don't Miss: Regulator Angst Could Hit Google Hard.