Icahn: Actavis and Forest Labs a Great Pharma Merger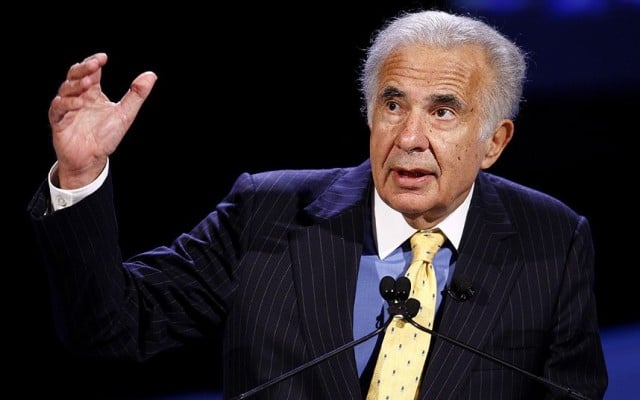 New Jersey-based generic drugmaker Actavis PLC (NYSE:ACT) announced on Tuesday that it is buying its rival, Forest Laboratories Inc. (NYSE:FRX), for a rumored $25 billion.
Activist investor Carl Icahn, himself a Forest shareholder, has been vocal about the deal, especially after shares of both companies rose more than $20 in Tuesday morning trading, following the announcement. He declared on Twitter that the deal "proves again that activism works," according to Forbes.
The news of the merger between Actavis and Forest Labs comes just five months after regulators approved Actavis' acquisition of Warner Chilcott, a merger that brought the company's branded treatments for gastrointestinal and urological conditions to Actavis. Forest Labs also has a gastrointestinal business.
Forest Laboratories has also been in acquisition-mode recently, having agreed to buy the specialty-pharmaceutical company Aptails Holdings Inc. for $2.9 billion from the private equity firm TPG in January, the Wall Street Journal reports.
There has been a veritable whirlwind recently of similar mid-size pharmaceutical mergers, often due to a continuing struggle among those companies to replace blockbuster brand-name drugs facing patent expirations. Forest Labs, which has a neurological program, has been struggling to replace their top selling antidepressant Lexapro, which is currently facing competition for lower-priced generics.
Forest has faced other struggles recently as well; approval of a schizophrenia treatment Forest is developing in partnership with Hungarian pharmaceutical company Gedeon Richter Plc. was delayed by the FDA late last year. In addition, some of the company's new drugs which have made it to market failed to impress investors on Wall Street, per the Wall Street Journal.
"The acquisition builds on our blockbuster line call strategy in CNS and GI and dramatically extends our reach beyond the U.S. market," said Brent Saunders, Forest's President and CEO in a statement, per Forbes. "By joining forces with Actavis, we become more relevant to key physicians and customers through blockbuster franchises in CNS, Women's Health, GI and Urology, as well as Actavis' global generics business."
Icahn added in a longer note on his own website that, "We applaud Brent Saunders, who, in less than 6 months at the helm, has helped to bring about in my opinion one of the best pharma mergers in the last decade. I as one of the largest shareholders of Forest can only say thank you," per Forbes.
More From Wall Street Cheat Sheet: