Icahn May Team Up With Blackstone for Dell, and 4 Other Hot Stocks
Come Thursday, Tesla (NASDAQ:TSLA) chief Elon Musk will "put his money where his mouth is" as per his now famous tweet. Most people are betting he will announce a second stock offering that will go towards paying off the company's loan from the Department of Energy. Also, that Musk will likely invest in a big chunk of this offering, which may explain the remark in the tweet.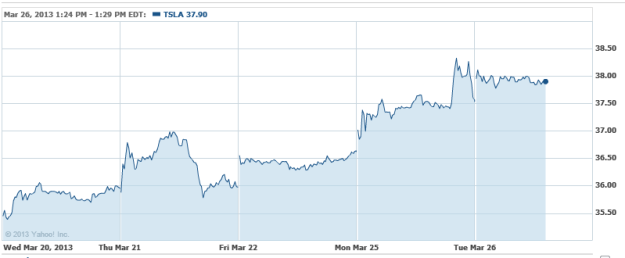 Boeing's (NYSE:BA) 787 Dreamliner aircraft yesterday flew a functional check flight for a duration of two hours 9 min, successfully conducting the first of the aircraft's test flights. A certification flight on the new battery system is likely to be conducted "in coming days."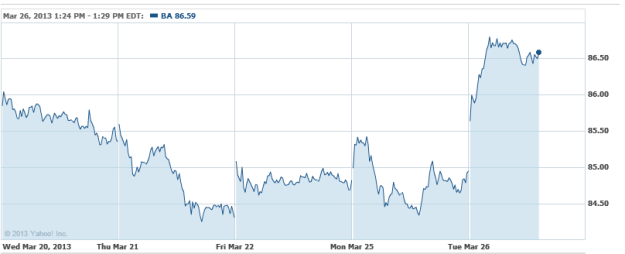 Hess Corp (NYSE:HES), facing a proxy battle from activist investor Elliot Management Corp, who is seeking to nominate five members to the company's board, is up in arms regarding the latter's proposal to pay bonuses to directors based on how the stock of the company performs. Hess is objecting to the proposal on the grounds that the directors would not therefore be independent from Elliot. The fund manager is also looking to split the company in two, separating its US shale properties from the international operations which include assets in the North Sea, South-East Asia and the Gulf of Mexico. However, according to John Hess, who runs the company, claims such a split would load one company with disproportionately higher debt while the other would find it difficult to obtain financing.

Billionaire Carl Icahn has opened up a fresh angle in the Dell (NASDAQ:DELL) buyout drama after announcing he has started discussions with Blackstone (NYSE:BX) on the possibilities of making a joint bid to gain control of the PC maker. Both Icahn and Blackstone have made offers that are superior to founder Michael Dell's buyout plan that would take the company private. And therein lies the rub — the biggest shareholders in Dell would like for the company to be publicly traded allowing them to remain invested in its future prospects. Analysts are speculating that the Silver Lake/Dell combine may have to ramp up their offer to as high as $15 per share to take over the company. However this move would likely happen only after the special committee expresses its opinion on the rival bids from Blackstone and Carl Icahn.

Don't Miss: Ford Says Sorry for This Thoughtless Ad.