Icahn Takes A Second Shot at Dell, Sony Is Finding Its Feet, and 3 More Hot Stocks
Dell (NASDAQ:DELL): Carl Icahn and Southeastern Asset Management are teaming up to offer an alternative bid for Dell, the latest in a drawn-out bidding war for the company's ownership. Icahn, in conjunction with Southeastern, is proposing a bid that would pay shareholders about $12 per share either in cash or in additional shares in the company, and is competing against Michael Dell's bid with Silverlake that pays out $13.65 per share. It's also a significant drop from Icahn's original bid of $15 per share.

Sony Corp. (NYSE:SNE): Improved full-year guidance helped lift stocks to close above on Thursday, albeit slightly. However, Citigroup maintains that it's only the beginning for the struggling company: "Consensus estimates could move a step higher, given that a TV earnings recovery looks more plausible," the bank said. "We think the market does not currently believe that Sony can grow profit and thus has not factored in profit growth. Accordingly, we think now is probably an ideal time to buy the shares."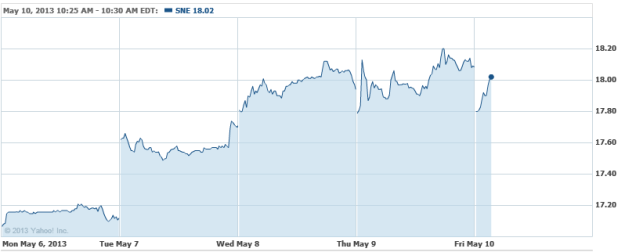 Hess Corporation (NYSE:HES): Hess has announced that it will be formally splitting its CEO and Chairman roles after May 16, to address shareholder concerns over accountability issues. "We understand our shareholders' views, and recognize that our corporate governance structure should have been improved sooner. Separating the roles of Chairman and CEO and declassifying our Board reflects our commitment to shareholders," the company said in it's release.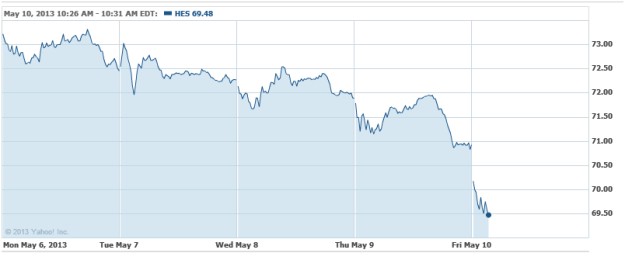 KeyBank (NYSE:KEY): KeyBank has revealed that it purchased a CMBS portfolio belonging to Bank of America (NYSE:BAC), and acquiring Berkadia Commercial Mortgage's special servicing business. The purchase will put KeyBank's commercial servicing portfolio in the top three in the country, with a worth of about $205 billion.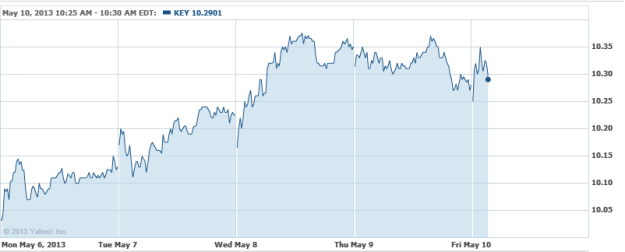 Don't Miss: This Aston Martin Masterpiece Is Off the Market.