ICON Added to Priority List and 4 Stock Analyses to Track
Active Network Inc (NYSE:ACTV): Current Price: $5.17
The company's price target has been lowered by RBC Capital following the company's report of lower than expected Q4 revenue. The firm notes that the company did keep its FY13 guidance and reiterates its Outperform rating on the stock.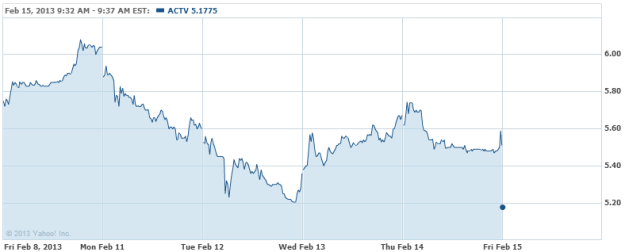 ICON plc (NASDAQ:ICLR): Current Price: $28.06
ICON plc has been added to Wells Fargo's Priority Stock list, as it claims that it would be an aggressive buyer of the stock into the company's Q4 earnings results. Wells has named ICON its top pick for 2013 and it gives the stock a price target range of $31 to $33.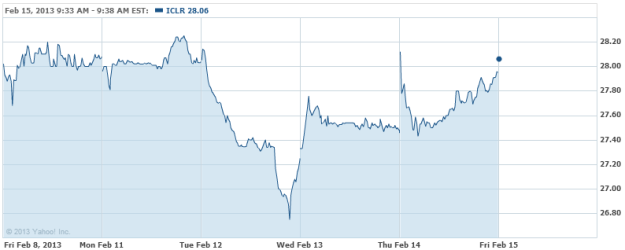 J. C. Penney Company, Inc. (NYSE:JCP): Current Price: $19.16
According to Credit Suisse, J.C. Penney's new credit agreement will include material changes about convertible securities and it raises  the likelihood of a dilutive offering. The firm gives the stock an Underperform rating and a $15 price target.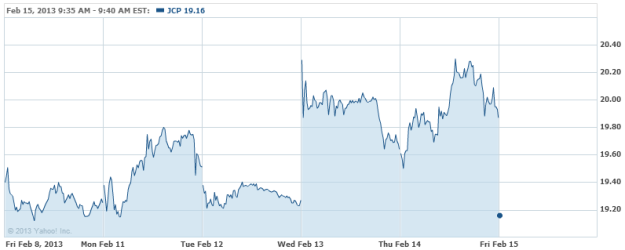 CBS Corporation (NYSE:CBS): Current Price: $44.24
RBC Capital views CBS' Q4 results as mixed and says that the company's local advertising was "somewhat soft." It is believed that this development is "almost irrelevant" as local ads accelerated by the end of Q4, claims the firm. RBC Capital keeps its Top Pick rating on the stock.

Gilead Sciences Inc. (NASDAQ:GILD): Current Price: $41.38
The company's shares have been removed from Deutsche Bank's short-term buy list.

Don't Miss: Spending Cuts and Politicians: Same Story, Different Chapter.