Idera Pharmaceuticals Presents a Promising Opportunity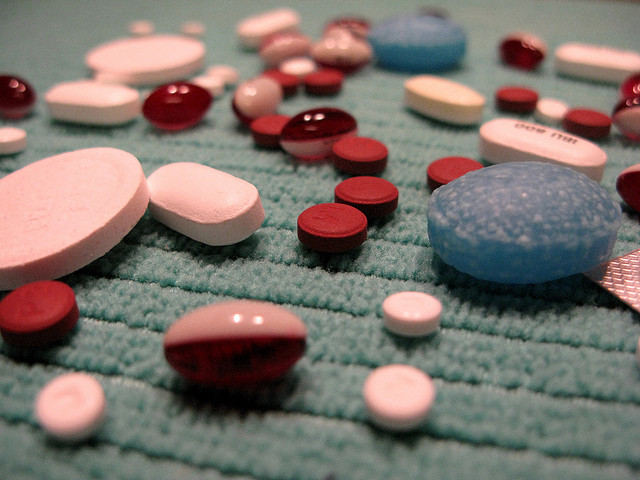 With the end of 2013 approaching, many will likely spend the holidays rejoicing with their loved ones, especially since their portfolios probably generated massive returns. As we look ahead to 2014, it's a good time to start thinking about potential stocks that could continue to surge higher. One company that appears ripe for success is Idera Pharamceuticals (NASDAQ:IDRA). Shares of Idera have soared by more than 400 percent over the past four months on several positive developments. Idera Pharamceuticals is a clinical stage biotechnology company developing a novel approach to the treatment of autoimmune diseases and certain genetically defined forms of B-cell lymphoma. Idera's technology platform is based on nucleic acid therapeutics designed to inhibit over-activation of Toll-like receptors.
The company is conducting clinical development of TLR antagonists in autoimmune and inflammatory diseases, and preclinical development of their use in certain genetically defined forms of B-cell lymphoma. TLR's are proteins whose activation plays a significant part in autoimmune diseases and forms of B-cell lymphoma where the MYD88 L265P genetic mutation is present. To prevent the over-activation of these proteins, Idera Pharmaceuticals has developed IMO-8400. In early clinical trials, IMO-8400 has shown the ability to stop processes that lead to disease progression. The company's current pipeline includes the following:
IMO-8400 — Phase 2 Trial for moderate-to-severe plaque psoriasis
IMO-8400 — Phase 1 & 2 Trial for Waldenstrom's macroglobulinemia
IMO-9200 — IND-enabling studies for select autoimmune diseases
B-cell Lymphoma Program — Update Expected in 1Q 2014
As investors can see, Idera Pharmaceuticals appears to be developing a healthy pipeline of multiple candidates for the treatment multiple indications. This is one of the signs of a promising biotechnology company. It also appears that several major funds in the biotechnology industry appear to be taking notice. In fact, one of the most successful biotechnology investment funds in the world, added to their position during the prior quarter. That fund is called the Baker Brothers.
The Baker Brothers have become well-known for their massive investment returns because of early positions in companies such as Acadia Pharmaceuticals (NASDAQ:ACAD), Pharmacyclics (NASDAQ:PCYC), and Seattle Genetics (NASDAQ:SGEN). As of September 30, 2013, the Baker Brothers held almost 5.9 million shares of Idera Pharmaceuticals. That includes the 1.365 million shares that the fund added between July and September. Based on today's price, that position is now worth more than $22 million. That is quite the vote of confidence in a promising biotechnology company.
It will be interesting to see if the Baker Brothers added any more shares during the fourth-quarter. Based on the recent share price surge, I wouldn't be surprised. In addition to the Baker Brothers, several other funds initiated a new position in Idera Pharamceuticals during the third-quarter. Those funds include:
Broadfin Capital — 4.525 million shares
Healthcor Management — 3.27 million shares
Millenium Management — 411,600 shares
AQR Capital Management — 225,000 shares
Dafna Capital Management — 200,000 shares
Spark Investment Management — 152,500 shares
TFS Capital — 118,232 shares
It will be interesting to analyze the institutional holdings at the end of the fourth-quarter to see if these funds, or any other funds, added to an existing position or initiated a new one. If the institutional ownership percentage, which currently stands at approximately 34 percent, continues to trend higher, investors should hold on tight to their shares.
Another reason why I like Idera Pharamceuticals is because of their current cash position. As of the end of the third-quarter, the company had approximately $39 million in available cash. That balance should be enough to fund the company through at least the end of 2014 which means that investors won't have to worry about dilution for at least another twelve months, likely longer. Hopefully as the company continues to progress, the share price will be much higher by the time the company needs to raise funds which will mean less dilution for investors.
It appears that Idera Pharmaceuticals is developing a diversified pipeline in some areas of unmet need. With the vote of confidence from one of the most successful biotechnology funds in the universe, the Baker Brothers, Idera is likely headed for the promised land over the next couple of years.
More From Wall St. Cheat Sheet:
Follow Tom on Twitter @TommyMeyer82