If He Wants, Ackman Can Leave J.C. Penney Behind for Good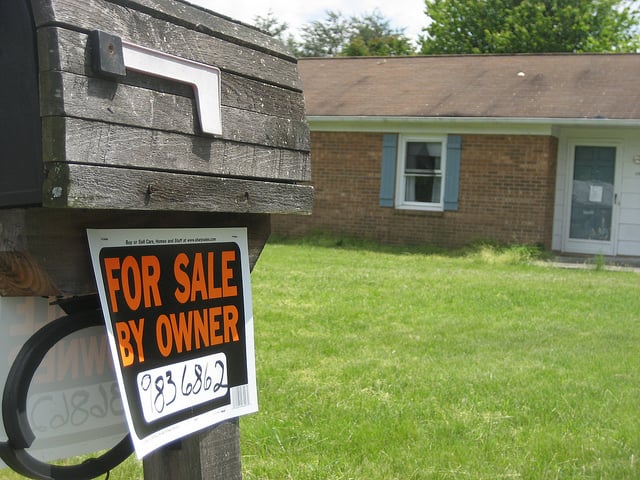 In October 2010, activist investor William Ackman of Pershing Square Capital revealed he had sunk $1 billion into struggling J.C. Penney (NYSE:JCP). He bet that he could turn the company into a retail giant. But, in the nearly 34 months since that announcement was made and his resignation as a member of the board, the company's stock dropped 47 percent — with the majority of its losses coming in 2012. That was the year Ackman's hand-picked chief executive, Ron Johnson, implemented his turnaround plan to disastrous consequences.
The drop in stock price not only handed Ackman $350 million in paper losses, but put his retail acumen into question. Along with his previous championing of Johnson, the declining share also did not help when he clashed with the board's chairman and other board members last week, an a event that prompted his resignation.
When his resignation was announced earlier this week, analysts were left wondering whether he would also sell off his 18 percent stake. Such a sale would be complex because, as a board member, he was privy to confidential information about the company's finances. Ackman will face some restrictrictions on selling the stock immediately.
Yet, J.C. Penney has entered into an agreement with the former board member and largest shareholder that will enable him to walk away completely from the company. The terms of the agreement allow Ackman to make up to four requests to the company to register the sale of his restricted common stock. Restricted shares are issued to certain company executives and key shareholders to prevent premature selling that could hurt the company.
"It is paving the way for (Pershing Square) to sell the stock if they choose to do so," Imperial Capital analyst Mary Ross Gilbert told Reuters after J.C. Penney submitted a regulatory filing detailing the agreement on Friday. What remains to be seen is whether Ackman will sell off his stake — he has not commented publicly on his plans. If he chooses to exit his position, the sale will likely push the share price — which is already down about 30 percent this year — even lower.
While Ackman may be considering selling his stake, other investors are showing interest. George Soros has bought 2 million more shares, increasing his holding to 19.98 million shares, a Wednesday regulatory filing showed.
Analysts are also mulling over Ackman's exit from the board. "He needed to leave," Jeff Sonnenfeld, professor at the Yale School of Management, told CNBC's "Squawk Box." Sonnenfeld believes Ackman "kind of destroyed shareholder value and violated the breach of trust on a board. I don't think any board would want this guy." What the company needs to is get back to basics, according to Marcus Lemonis, host of CNBC's "The Profit." The company really has "an identity crisis," he said. "People are spending too much talking about the board and not enough about the management team."
Management is what riled Ackman up initially. Angering other directors, Ackman publicized a letter to the board in which he attacked the board for not giving him access to the J.C. Penney's financials and not replacing current Chief Executive Myron "Mike" Ullman fast enough. Stating in the August 8 letter that he is "very concerned about the future of J.C. Penney," Ackman pushed for the company to find a new leader within 30 to 45 days.
"Considering the scale of J.C. Penney, the seriousness of the issues it faces, and the complexity of its business, there are only a handful of executives with sufficient talent and experience to take on the CEO role," he wrote. "We need a CEO with extensive, ideally department-store retail experience, strong operational skills, and a strong public company track record."
Follow Meghan on Twitter @MFoley_WSCS