If the EU's Economy Grows, Will Europeans Even Notice?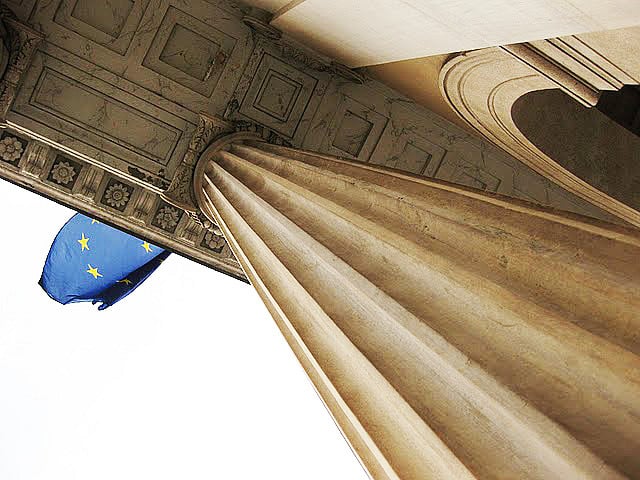 Growth might be coming to Europe, even if no one can feel it for a while.
Several indicators, including the executive and consumer confidence index, have moved upwards, and in the biggest jump since July 2010, the index went from 89.5 to 91.3. It seems Europeans are becoming more optimistic about their economic futures even in the face of the recession.
European Central Bank President Mario Draghi said Wednesday at a press conference in Paris that monetary policy would stay loose in Europe, attempting to offset fears that the U.S. Federal Reserve will end quantitative easing sometime next year.
Earlier this week, Draghi spoke about the need for countries to develop competitive and effective policy-making if they wanted to experience substantial growth. "Relying less on tax increases would help sustain citizens' disposable income," he said. "Prioritizing capital investment over current spending would do more to lay the foundations for future growth."
The purchasing managers survey also rose to a fifteen-month high in June, contributing to collective speculation that the worst in Europe might be over.
Unfortunately for most Europeans, it will still feel like a recession for a while longer. Howard Archer, an economist at IHS Global Insight, says that small amounts of positive growth aren't likely to be noticed by most. "Is [0.4 percent GDP growth] really going to feel like a turnaround after six or seven quarters of contraction? Probably not," he told the Wall Street Journal.
Part of the problem is the slow growth of big-ticket items, which are usually drivers of widespread economic growth. Cars have been a particular struggle in Europe, where the auto industry lost 5.9 percent of sales since May, creating the worst level of auto sales in 20 years.
Business lending continues to be a complex issue as well. Businesses are simply not lending enough. Despite Draghi's best efforts to extend credit to lending institutions and keep interest rates at historic lows, such efforts are for naught if the demand doesn't exist to facilitate the need for such services. Moreover, banks in countries that need lending must borrow at higher interest rates.
The picture is a bit brutal for the EU, then, as the bloc tries to find its footing. Problems in lending and demand are intertwined — addressing one doesn't solve the other. The central bank's hands are tied while countries like Greece and France struggle to legislate effective competitive reforms and shore up their budgets in growth-friendly fashion.
Another problem is youth unemployment. Young people suffer significantly higher unemployment rates in Europe, especially in Greece, where more than 60 percent of workers under 25 don't have jobs.
Don't Miss: Economic Fears Continue, But Employment Figures Stand Strong.