If You Have Medicare and You Don't Get Obamacare, That's OK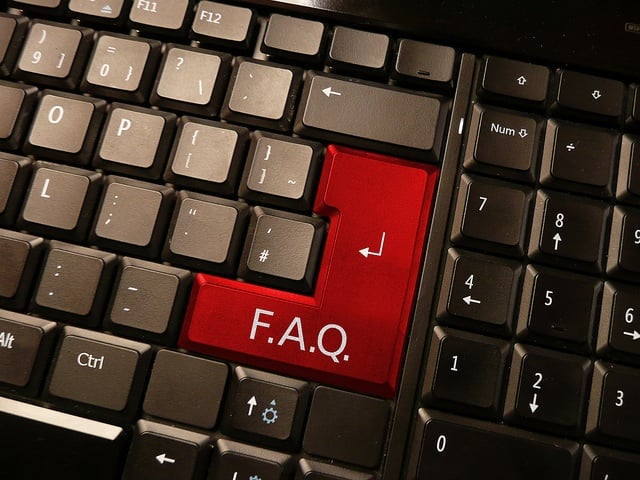 Even before the Affordable Care Act was a campaign promise on Barack Obama's lips, October was an important month for health care in the United States for millions of Americans older than 65: It's when the annual enrollment period for Medicare begins. But now, October is also an important month for almost all Americans — the October 15 through December 7 open enrollment period for Medicare overlaps with the initial registration period for the individual health insurance exchanges, the cornerstone of the Affordable Care Act.
From October 1 until March, consumers will be able to comparison-shop for health insurance policies in online marketplaces, which were designed to give individual insurance customers collective bargaining power that will, in theory, foster competition and drive down prices.
Unsurprisingly, the nearness of the enrollment dates has left some Medicare beneficiaries confused. A September 17 survey conducted by the Medicare prescription drug plan provider Express Scripts (NASDAQ:ESRX) found that the "infinite stream of news and opinions about the Affordable Care Act" has left seniors with "significant misconceptions about reform and Medicare." Even worse, their fears about the affordability of health care "could lead them to make poor Medicare enrollment and health decisions."
The fact that the Affordable Care Act is referred to as "Medicare for all" may be part of the reason why one in five of the 1,101 Americans 65 and older polled by Express Scripts erroneously believe they are eligible to enroll in the Obamacare health exchanges; 17 percent believe the marketplaces could replace Medicare entirely. Another 29 percent believe that the Affordable Care Act pushed the age of Medicare eligibility up to 68.
"Some of my concerns were confirmed," Rebecca Rabbitt, vice president of government programs at Express Scripts, told USA Today. The results showed that even seniors who had done their research — and the poll's respondents listed sources as varied as the government, television, and friends for information about the reform — had a hard time discerning reality from fiction. "Even with the facts, it's confusing," she added.
Some of the confusion is the result of the publicity campaigns run by interest groups who want to see the reform defunded. Commercials against Obamacare dominate Affordable Care Act advertising, and many distort the facts. But some confusion stems from the fact that seniors do not not trust any single source for information and many sources give different answers, Rabbitt said to USA Today.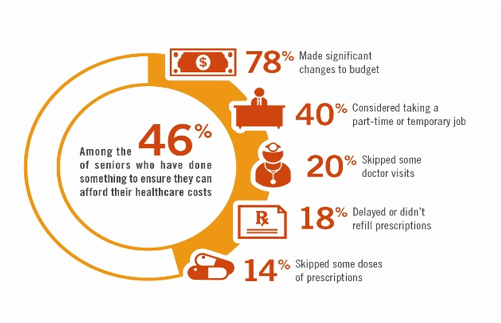 The confusion is leading to poor decisions. "The fear of the unknown causes them to look at their budget," she said in her interview with USA Today. "They're refilling prescriptions later, or skipping doses to make them last longer. That can lead to higher medical costs." Some seniors are even reportedly returning to work.
Growing confusion has elicited a response from the federal government. "We want to reassure Medicare beneficiaries that they are already covered, that their benefits aren't changing and that the Marketplace doesn't require them to do anything different," Richard Olague, spokesman for the Centers for Medicare and Medicaid Services, told The Wall Street Journal. "Specifically, they do not have to change their Medicare coverage or enroll in any Marketplace plan." In fact, it is illegal for insurance providers to sell an exchange policy to a Medicare beneficiary.
The Affordable Care Act has changed Medicare, just not in any way that requires its beneficiaries to take action. The law implemented a provision that shrunk the catastrophic-level coverage gap — often called the "donut hole" — which is the portion of a Part D plan where beneficiaries pay a higher portion of their medication costs until they reach a certain dollar amount or out-of-pocket maximum. The ACA also added a free annual preventative check-up.
Retired individuals whose coverage options will significantly change are those retirees younger than 65 or those who have not worked at least 10 years — which is considered a lifetime — in a job that required payroll tax payments. For those individuals, accessing affordable coverage will be easier in that the exchanges cannot turn away applicants with pre-existing conditions, and insurers cannot attach lifetime limits on the dollar value of coverage or rescind coverage if an individual falls ill.
Follow Meghan on Twitter @MFoley_WSCS
Don't Miss: Ready for Obamacare Enrollment? Here's a Quick Primer.