IMF: Debt Levels Across the Globe Appear Stable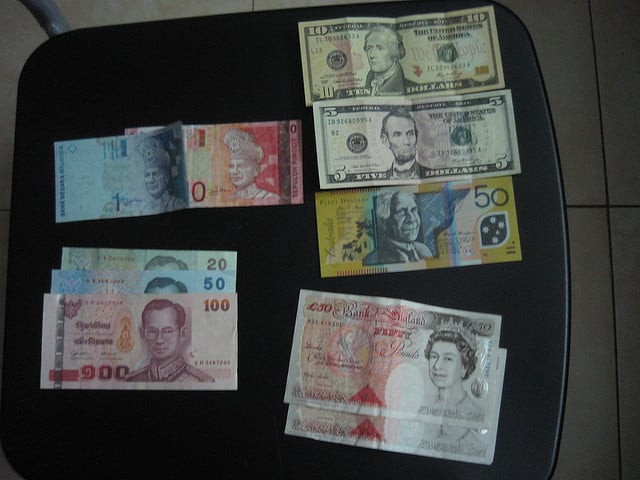 The International Monetary Fund said that most countries around the world are on the right track to stabilizing their debt levels, Reuters reports.
The IMF said that debt levels around the world are on track to stabilize at around 110 percent of gross domestic product, on average. While this number may seem staggeringly high — and the IMF added that a priority is to begin debt reduction initiatives with a deliberate approach — the good news is that most countries will be able to stem the bleeding and start to move debt levels in the right direction.
The one exception to the IMF's calculations is Japan, where the s0-called policy of "Abenomics" — named for the economic policies of country's prime minister, Shinzo Abe — has plunged the country even deeper into the red. Though the fund understands the motives behind the stimulus plan and acknowledges the need to offset sales tax hikes that are set to come into play within a year, it was still critical of Japan having taken on so much debt.
The economic organization expects Japan's debt levels to be at 243 percent of GDP by the year's end, meaning that it could be very difficult for the country to achieve its goal of obtaining a surplus by 2020.
The IMF was more positive on Europe, where it said that the beginnings of a recovery were taking hold. It even said that some countries like France and Spain could cut back on austerity measures and take on additional debt in order to aid their economies for the time being.
However, the fund did not have similar good news for emerging economies. After cutting growth forecasts for developing nations earlier this week, the IMF has now warned of rising debt levels in countries like Brazil and India. The fund noted that high levels of debt can be more difficult to maintain without the infrastructure and reputation of developed nations, and said that it would be best to remain watchful of debt levels in emerging countries during the next several years.
The IMF has been especially critical of the U.S. recently for the political gridlock that has plagued Washington. Despite a potential deal between Republicans and Democrats to possibly lift the debt ceiling for a period of six weeks, Christine Lagarde, the IMF head, has repeatedly called for the ceiling to be raised as quickly as possible.
Lagarde pointed to the effects of a possible debt default in trade channels and in financial markets, saying that they would be disastrous on multiple levels, to back up her claim that resolving the situation with as much expedience as possible was of paramount importance.
Don't Miss: Top 10 States Hurt by the Government Shutdown.