IMF: Global Economy to Grow Less Than Predicted This Year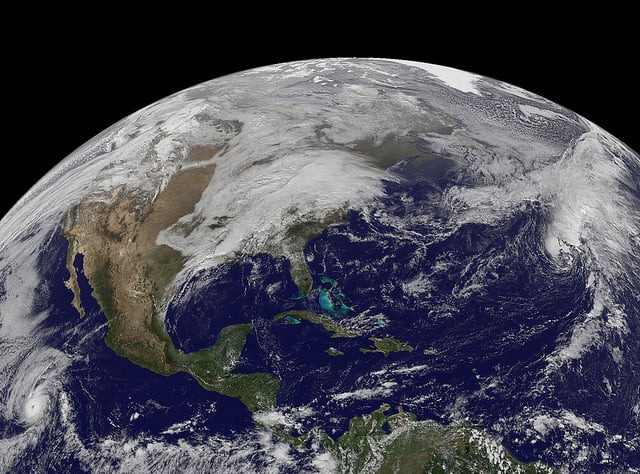 The International Monetary Fund has reduced its global growth forecast due to a variety of factors including U.S. budget and monetary policy, European stagnation, and a humbling of emerging markets. The projection was reduced from 3.3 percent growth this year down to 3.1 percent, the same as the global economy experienced last year. In every month since April 2012 the lender has reduced its forecasts as political will in many places, notably Europe, has made growth-oriented reforms difficult.
China also played a key role in revised outlooks on the world economy as the country transitions toward a model more based on consumer demand than exports. Economists are projecting lower growth for China next quarter, down to 7.5 percent from 7.7 percent. And while consumer inflation is up in the most recent index, the inflation experienced by producers is actually down for the 16th month in a row.
Greece, having been demoted to emerging market status, highlights the array of problems facing many of these countries. Poor political will, expansive and inefficient government, and civic unrest plague not just Greece but also Brazil, and to a certain extent, Portugal.
Greece has been unable to reform to meet the terms of its bailout funds, though the European Union prevented it from defaulting on its debt. Portugal is growing weary of tax hikes and spending cuts, and the appointment of a pro-austerity treasury secretary fractured the governing coalition. Brazil continues to struggle as well: its premier oil company, Petrobas, is unprofitable. This has resulted in protests as the public grows weary of its current living conditions.
The Chinese government has accepted and even welcomed slower growth, noting that it would tolerate a decline of 7 percent per year before taking any action. The central bank there is forcing industry to readjust and consolidate: interest rates will rise to 30 percent or so, compelling over-expanded companies to reassess their business models and projections.
And while the IMF cites spending cuts as a result of the sequester to be a hamper on growth, a study by the Federal Reserve Bank of San Francisco has called this interpretation into question. The study found that the tax increases associated with the sequester and other federal regulation, including the Affordable Care Act, account for nearly all of the slowdown.
Still, the IMF under Christine Lagarde maintains that the U.S. would have grown more this year without budget cuts.
Don't Miss: IMF's Lagarde: U.S. Could Be Growing Faster.