IMF: Growth Rates Revised Downward as Shutdown Risks Rise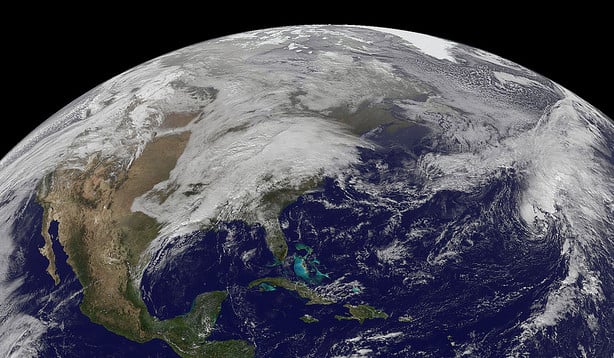 The International Monetary Fund lowered its forecasts for economic growth in many parts of the world, Reuters reports.
For global numbers, the IMF now expects output to increase by 2.9 percent this year, down by 0.2 percent from its July estimates. For 2014, the fund also revised its predictions downward, dropping the estimate from 3.8 percent to 3.6 percent. The fund still expects growth to begin to pick up moving into 2014, just not quite at the pace it previously predicted. This represents the sixth time the IMF has had to reduce its forecasts over the course of the past two years.
The news was moderately disappointing for the United States, where growth forecasts dropped slightly, to 1.6 percent this year and 2.6 percent next year. The IMF sees a moderate improvement for the U.S. economy moving into 2014, hopeful that momentum can be built on the beginnings of an economy recovery.
The IMF was harsher toward many global economies, with forecasts for Mexico and India dropping sharply. China, too, saw a slight cut to its growth projections, though not to levels that would worry Beijing officials. Meanwhile, the fund said that European growth was picking up steam based on the mood of the people in the region, and that economic expansion was certainly a possibility for countries like Spain and Italy by the end of 2014.
The IMF has recently turned its attention toward two stories originating from the U.S.: the debt ceiling debate and the tapering of quantitative easing. Though the fund said it supported the Federal Reserve's decision to maintain quantitative easing at full force during its September 17-18 meeting, the IMF stressed the need for planning to exit the program, even if such an exit was not immediately in the works. Officials working for the fund have echoed concerns for clear communication from the Federal Reserve over its policies, which could serve to lessen the impact of its decisions on emerging markets.
Christine Lagarde, the head of the IMF, has called for the U.S. to quickly end the gridlock in Washington by raising the debt ceiling with all possible speed. This assertion was confirmed by Oliver Blanchard, the fund's chief economist, who said that a failure to resolve the issue could lead to "a lot of financial turmoil" and could "severely damage the global economy," USA Today reports. If interest rates were to rise due to U.S. default risk, bond issuers worldwide would have to raise rates as well, costing governments trillions of additional dollars to maintain borrowing programs, as well as diminishing the value of existing bonds.
Don't Miss: Budget Impasse: Will Republicans Go Down With the Ship?