IMF Head Praises Spanish Banks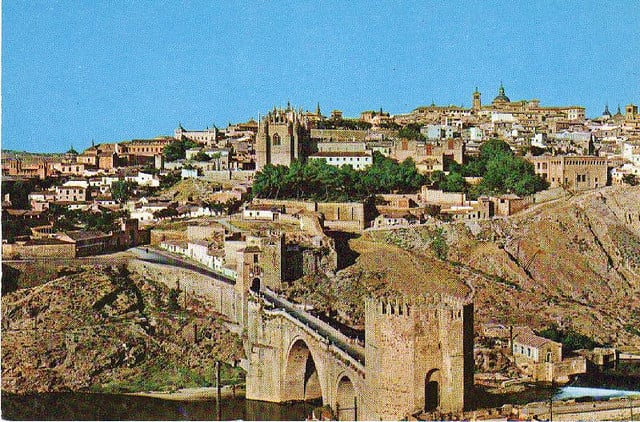 Christine Lagarde, the head of the International Monetary Fund, had good things to say about Spain on Thursday, Reuters reports. The IMF chief told reporters in Seoul that Spain's banking sector had made a lot of progress and that it was showing signs of strength that some had thought would not be possible for years, according to the news service. "The Spanish authorities have done a good job recapitalizing and restructuring so that the banking sector is solid and healthy," she said.
Spain was given a multibillion-euro package in order to bail out its banking sector several years ago, when declining real estate prices left banks there in a crunch between bad debts, non-performing loans, and a lack of capital. Since then, funds have gone toward allowing Spanish banks to rebuild their balance sheets and restructure to get rid of underperforming assets. This has allowed many institutions to stay afloat when they would otherwise have gone belly up during the crisis.
Lagarde also looked ahead to the coming stress tests, which will be part of the European Central Bank's overview of European banking activities. The tests will simulate real-world scenarios to see how banks' balance sheets would react to various conditions. Spanish banks will not be exempt from the measures, and they will be expected to be in compliance with banking regulations in the near future. According to Lagarde, though, this should not be especially problematic.
Lagarde's words are the latest in a string of good news for Spain and its battered economy. The country was able to return to economic growth in the third quarter of this year, posting a 0.1 percent growth rate during that period.
In addition, Spain has received a moderate upgrade from two major credit rating agencies, as both Standard & Poor's and Moody's have raised their outlook for the country to "stable" from "negative," the BBC reports. Despite Moody's maintaining a status on Spanish bonds that classifies them as barely better than junk, the change does provide hope that the Spanish economy will right itself soon.
One problem that remains persistent for Spain is unemployment, with rates still sitting solidly above 25 percent. The conditions were brought to light by an NPR story concerning Swedish furniture retailer Ikea. Planning to open a new store near Valencia, the company posted 400 new jobs on its website. Within a couple of days, Ikea had received some 20,000 applicants, crashing the site and causing a headache for the IT department. This just goes to show that Spain will need many new jobs — as well as soundness in its banking system — if the country is to continue on its path to recovery.
Don't Miss: Super Bowl Ads: Fox Scores a $4 Million Touchdown.