Import and Export Prices Decline: Is Deflation Outrunning the Fed?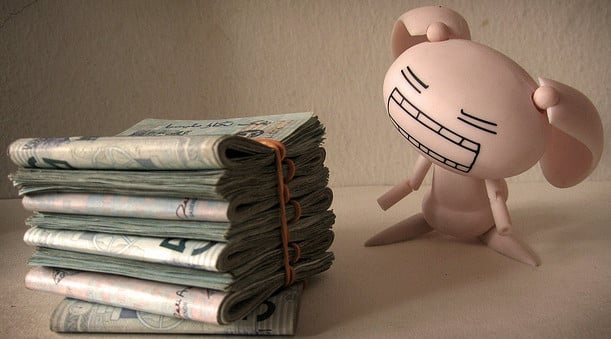 With U.S. monetary policy in the spotlight, many investors and market participants have their eyes glued to the same economic indicators that the U.S. Federal Reserve is watching: unemployment and inflation. With communication at the top of his priority list, Chairman of the Fed Ben Bernanke has made it clear that monetary policy will not only remain accomodative, but responsive to economic developments.
Labor market data released last week showed a general improvement in conditions, but as Bernanke said during a Q-and-A session Wednesday night, the headline unemployment rate "if anything, overstates the health of our labor markets." Unemployment claims data released Thursday were underwhelming, to say the least, and employment conditions remain dubious.
The markets aren't due for another substantial battery of labor market information for about a month, but there is some inflation data on tap that investors can use to guide their thinking on the other half of the Fed's mandate.
On July 11, the Bureau of Labor Statistics reported that both import and export prices declined for the fourth consecutive month in June. Import prices declined 0.2 percent on the month following 0.7 percent decline in May. Exports edged down 0.1 percent in June after a 0.5 percent decline in May.
Fuel import prices climbed 0.1 percent in June following a 1.9 percent decline in May. The increase was led by a 0.2 percent advance in petroleum prices, which helped limit the overall price declines in imports. Excluding fuel, import prices fell 0.3 percent.
Agricultural export prices climbed 0.6 percent on the month in June following a 1.1 percent increase in May, led by soybean and nut prices. Excluding agricultural products, export prices declined 0.2 percent, driven lower by industrial supply prices.
Negative import and export price movement is not a core part of the deflationary argument, but it is icing on the cake. Combined with low or negative price movement in other indicators like the producer price index, inflation — instead of unemployment — may be where the Fed focuses its attention during the next Open Market Committee meeting. Minutes from previous meetings show increasing concerns about deflationary pressures among some Fed members.
In his last testimony before Congress, Bernanke argued that "accommodative monetary policy has also helped to offset incipient deflationary pressures and kept inflation from falling even further below the committee's 2 percent longer-run objective." The comment underscored an increase in the personal consumption expenditures index — the Fed's favored inflation indicator — of just 1 percent over the past 12 months.
On Friday, the Bureau of Labor Statistics will report the June reading of the producer price index, another leading inflation indicator. Economists are expecting producer prices to rise 0.5 percent on the month (core +0.2 percent), which would follow a 0.5 percent increase in May (core +0.1 percent in May).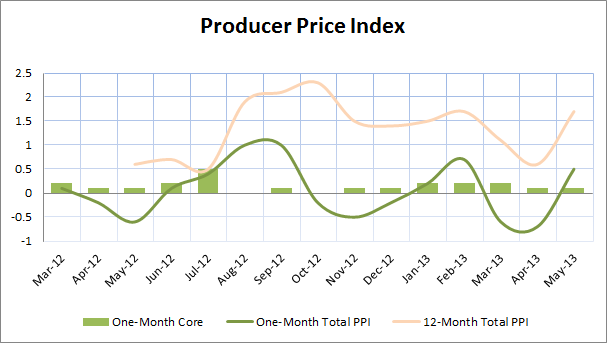 You can follow Dan on Twitter @WscsDan
Don't Miss: Here's the Latest Chapter in the Fed Policy Debate.