In Rush to Sue Delinquent Borrowers, JPMorgan Racked Up Errors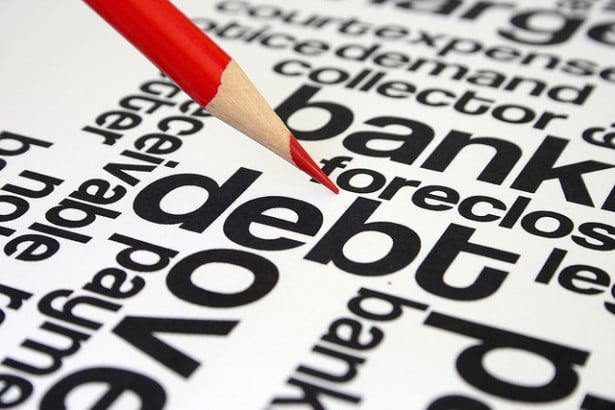 JPMorgan Chase & Co. (NYSE:JPM) examined more than 1,000 lawsuits as part of the bank's internal review of its debt collection process, and what it found was that mistakes were made in 9 percent of the resulting lawsuits over credit card nonpayments. While that figure may not seem too bad, "any rate above zero is high," one person familiar with the bank's conversations with regulators told The Wall Street Journal.
The errors varied greatly, ranging from inaccurate interest and fees applied by outside law firms to a "small number of instances" in which the lawsuits in question listed higher balances than the actually owed by delinquent borrowers, according to an internal document obtained by the newspaper. In some cases, sworn documents were signed without officials ascertaining their accuracy, according to the document.
However, JPMorgan concluded in the document that the mistakes it uncovered were "mostly small" and "had a minimal" impact on customers. "We have no reason to doubt" that the principal amounts the bank sought to collect were accurate, the document said.
But government regulators are not ready to let the issue drop. This revelation raises new concerns about what would be uncovered if JPMorgan reviewed more cases. In California alone, the bank filed more than 100,000 lawsuits against customers to collect unpaid credit card debit between January 2008 and April 2011, according to California Attorney General Kamala Harris. In total, the bank inspected just 1,000 cases.
JPMorgan ended the legal proceedings in 2011 after allegations were made that employees working in its mortgage division had approved a large number of foreclosures without reviewing the underlying documents. Initially, the bank decided to review its collections-litigations practices when the foreclosure misconduct came to light to determine whether similar problems existed elsewhere in its business.
In 2010, former company Vice President Linda Almonte filed a federal court lawsuit that alleged employees known as "attorney liaisons" signed "multiple stacks of affidavits" without looking at the underlying documentation. She claimed that 11,472 out of 23,000 cases in one portfolio, or 50 percent, were "missing adequate documentation."
The bank's internal review, which has not been disclosed publicly, singled out one problem likely to be the subject of a consent order from the Office of the Comptroller of the Currency, the primary regulator of domestic banking operations. The OCC's order could require JPMorgan to make a more comprehensive examination of past lawsuits in order to determine if any other borrowers deserve to be compensated, a source told the WSJ. Other firms that engaged in similar practices are also under the lens of the regulatory body.
Thirteen states are also looking into JPMorgan's debt collection practices, Iowa Attorney General Tom Miller, who is leading the probe, told the publication. In 2012, he negotiated a $26-billion settlement with the largest banks in the United States over past mortgage abuses. Miller said his work could result in a lawsuit against JPMorgan and other U.S. banks or an industrywide settlement. Any information uncovered will be shared with the Consumer Financial Protection Bureau and the Federal Trade Commission, he told The Wall Street Journal.
California, which is not part of the 13-state group, filed a lawsuit in May accusing JPMorgan of "fraudulent" and "unlawful" methods in its attempts to collect old debts. But it's not just one bank that has made such errors, David Addleton, who represents elderly and disabled customers targeted by debt collectors, told the Journal. However, other banks have not disclosed the frequency of their mistakes.
The scrutiny of debt collection practices mirrors the close inspection that regulators gave to mistakes made by some of the largest U.S. banks when foreclosing on homes. Regulators found in 2011 that many banks approved foreclosures without checking the underlying documents. That discovery pushed regulators to order reviews of past foreclosures to understand the full scope of the misconduct.
Follow Meghan on Twitter @MFoley_WSCS
Investing Insights: Is Wells Fargo a Buy Ahead of Earnings?