In the Case of Obamacare, No News Isn't Good News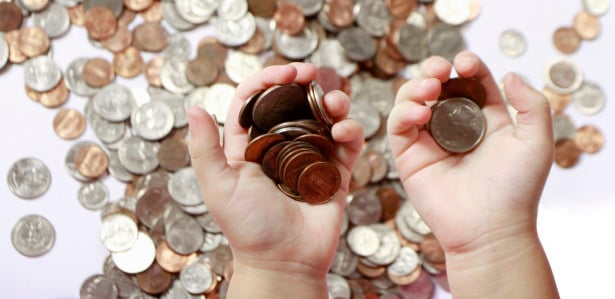 So far, seventeen states plus the District of Columbia have publicly released data on rates consumers will pay for policies offered on the Affordable Care Act's online marketplaces, including eleven states operating their own exchanges and seven defaulting to a federally-facilitated exchange. California said premiums would increase, on average, by 26.5 percent, while Ohio quoted a 44 percent increase and New York reported an approximately 50 percent decrease.
Premiums — for those Americans already purchasing their own insurance who will not qualify for a federal subsidy — will be vastly different depending on the state because the insurance market has been regulated at the state level for more than one hundred years, leaving each state to develop its own standards. Some states prevented insurers from selling so-called barebones plans, meaning that to adjust their plans to comply with Obamacare standards, which require insurance policies to cover a minimum set of benefits like maternity leave and mental health, insurers had fewer changes and fewer costs to add.
Because of the state variations, residents of Illinois and other states that have not announced policy costs or the lineup of insurers offering coverage cannot use the figures that have been released for other exchanges as a rough estimate. The transcript of Tuesday conference call, obtained by the Associated Press, showed that federal officials repeatedly told interested parties — including Illinois health centers, insurance brokers, and community groups receiving federal funds to help with outreach — that they would not have any more information about policies and pricing until the online insurance marketplaces open on October 1.
No reason was given for the information drought on the call, and a Health and Human Services spokesperson did not directly answer a request from the AP for an explanation. "When open enrollment begins on October 1, consumers and small business owners across the country will be able to shop for, apply and enroll in health coverage that meets their needs," HHS spokesman Fabien Levy told the news outlet in an email.
Of course, Illinois has less control over the details of its marketplace because the federal government is responsible for its setup. Given the warnings from the Office of the Inspector General of the Department of Health and Human Services and the Government Accountability Office about the progress checkpoints federally-facilitated exchanges have missed, it is not surprising that Illinois has not released any figures. In total, 34 states will have federally-facilitated exchanges or create an exchange in partnership with the federal government, and the great majority of those states have not released any specific information.
The lack of information has presented a problem for small businesses, the self-employed, and any individual who was planning to shop for coverage using the exchange: it prevents them from being able to create accurate budgets for 2014. All Americans will be required by Obamacare to purchase insurance or pay penalty of $99 or 1 percent of their income, whichever is greater. These plans could costs individuals thousands of dollars annually, not a small amount to be left out of a household's or a business's financial figuring. And, as a result, small business owners and individuals are frustrated by the government's lack of disclosure, as Chicago insurance broker Sean Whaley told the AP. "The whole thing is ridiculous," Whaley said. "They're trying to plan their finances and nothing's set in stone at all."
A September 5 study for the Kaiser Family Foundation authored by Cynthia Cox, Gary Claxton, Larry Levitt, and Hana Khosla provides some indication that premium costs will be less expensive than the government originally projected.
They found that bronze plans — which have the most cost-sharing and represent the lowest level of coverage generally available through exchanges — typically have the lowest premiums. However, the premiums for bronze plans also vary significantly between the states analyzed. For example, the lowest cost bronze plan for a 40-year-old ranges from $146 a month in Baltimore, Maryland and $155 in Albuquerque, New Mexico to $308 in New York, New York and $336 in Burlington,Vermont.
Plans in all tiers — gold, bronze, and silver — will be required to offer the same coverage benefits, including free preventive care; the difference will be in the cost of deductibles and co-payments. Still, all plans will also have a cap on total out-of-pocket costs: $6,350 for individuals and $12,700 for a family policy.
"While premiums will vary significantly across the country, they are generally lower than expected," the study concluded. Its authors estimated "that the latest projections from the Congressional Budget Office imply that the premium for a 40-year-old in the second lowest cost silver plan would average $320 per month nationally. Fifteen of the eighteen rating areas we examined have premiums below this level, suggesting that the cost of coverage for consumers and the federal budgetary cost for tax credits will be lower than anticipated."
Close to 700,000 Illinois residents will qualify for a federal subsidy to help pay for insurance purchased on the exchanges and another 600,000 individuals will be newly eligible for Medicaid, the state-federal health program for the poor, the AP reported.
Follow Meghan on Twitter @MFoley_WSCS
Like Wall St. Cheat Sheet on Facebook to get the latest from us in your News Feed.
Don't Miss: Can These Guides Help Americans Navigate Obamacare?