Inaccurate Article Sends CytRx Shares Lower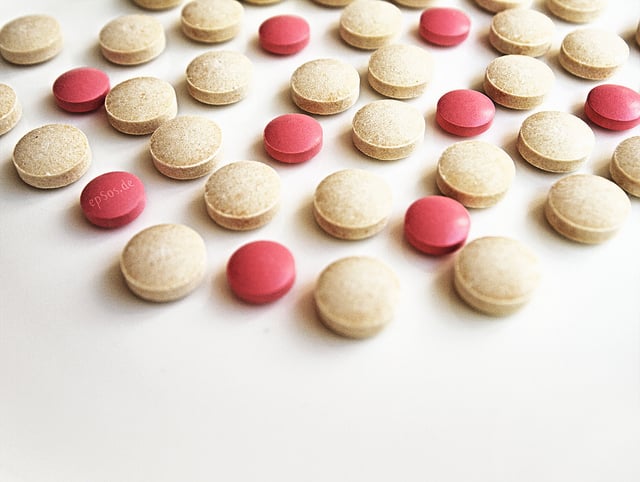 CytRx Corporation (NASDAQ:CYTR) shares have surged higher since last week because of positive data from the company's Phase 2b first-line soft tissue sarcoma trial. The company reported statistically significant results and demonstrated 80 to 100 percent superiority over doxorubicin in progression-free survival. The results also showed that aldoxorubicin had a higher overall response rate than the current standard of care, doxorubicin.
Shares of CytRx traded as high as $6.79 last week before closing the week at $5.72, a gain of roughly 150 percent from where shares began on Monday, December 9. Unfortunately, an inaccurate report was published on Monday, December 16, by The Street's Adam Feuerstein. The report contained several inaccuracies, which caused shares of CytRx to sell off by more than 10 percent. Mr. Feuerstein raised three points that need to be addressed:
Option Grants before Aldoxorubicin Press Release
Compared CytRx data to that of Ziopharm Oncology (NASDAQ:ZIOP)
Geographic Distribution
The Street's article seemed to imply that CytRx management purposely issued option grants to insiders knowing that a press release would cause the shares to spike shortly after. That is inaccurate. The CytRx board meets at least once per quarter. Additionally, the company has demonstrated a history of conducting board meetings in December and issuing option grants during those same December meetings.
In fact, just last year, CytRx had a board meeting and option issuance on December 10, and there was no dramatic spike in price after that issuance. It had long been expected that Phase 2b data would be reported in December 2013 as per the company's timeline that has been kept up to date on the company website. There were also several articles written by various bloggers that continued to mention that Phase 2b data would be reported near year-end. If the option grants would have been given after the shares spiked with a low option strike, there would have been as much, if not more criticism. It's also important to note that none of the board members have ever exercised their options. That speaks to their long-term view on the stock and the significant market potential that aldoxorubicin has.
Additionally, let's keep the option grants in perspective. Mr. Feuerstein seemed to take offense with CytRx insiders being wealthier by a cumulative $3 million. That is a pittance compared to the increased value of the business because of the positive Phase 2b data. The market capitalization of CytRx has soared from $100 million (based on the exercise price of the option grants) to $212 million (based on Tuesday's closing price of $5.04). That $3 million gain by the insiders is less than 3 percent of the total value added thanks to the hard work and dedication of the insiders. With all the stories of corporate excess in today's world, this hardly qualifies as an example of that.
Mr. Feuerstein also had a problem with some of the data reported in the trial. He believes that the 2.8 month median PFS for those on doxorubicin was abnormally low. CytRx reported PFS data from both a blinded, independent central lab and from the investigator or clinical site. The 2.8 month median PFS came from the central lab while the median PFS from the investigator assessment was 4.7 months. If you want to compare apples to apples, let's look at the Ziopharm Phase 2 trial. Ziopharm only used investigator assessments. In fact, in 2012, Mr. Feuerstein even commented, "In planning the PICASSO 3 trial, Ziopharm assumed doxorubicin PFS of 4.3 months, so the 4.6 month PFS observed in the dox arm of the ifo/dox study is re-assuring." The Ziopharm Phase 2 trial showed a 4.6 month PFS in the doxorubicin treated arm and the CytRx Phase 2 showed a 4.7 month PFS in the doxorubicin treated arm. These are virtually identical, even "re-assuring," when you use the same type of assessment.
Now let's get back to the low 2.8 month median PFS from the independent central lab.  After surveying past clinical trials in first-line soft tissue sarcoma, I can only find two trials that have used a central lab. One is the aldoxorubicin Phase 2b trial, and the other is the Ziopharm palifosfamide Phase 3 trial. All of the other trials relied on the investigator assessments. There is not a large body of evidence to draw upon for a very diverse set of cancers. Remember, soft tissue sarcoma has more than 50 types. I found a trial run by a European cancer group, the EORTC, which compared doxorubicin to a liposomal form of doxorubicin in 94 patients. In that trial, the median PFS for the doxorubicin arm was 2.7 months and 2.2 months for the liposomal doxorubicin. Here we have an example of doxorubicin treated patients performing in line with the data reported from the CytRx central lab. If that EORTC study had used a central lab, the PFS could have been even lower.
Maybe the 5.2 months reported in the palifosfamide Phase 3 control arm is the anomaly in all of these sarcoma trials. Either way you look at it, investigator assessed or central lab review, the aldoxorubicin results were statistically significant. Also, the results in question are not going to be used to file for approval. CytRx understands this and plans to conduct a Phase 3 trial starting next quarter to treat second-line soft tissue sarcoma. They even received a Special Protocol Assessment with a PFS endpoint from the FDA for the Phase 3 trial, something that Ziopharm could not get for its Phase 3. Lastly, there was another inaccuracy in Mr. Feuerstein's article. The article claimed that 60 percent of the patients enrolled in the aldoxorubicin study came from India, Romania, Russia, and the Ukraine. Again, that is incorrect. Here is the distribution of all the patients in the trial:
USA: 30 percent
Hungary: 20 percent
Australia: 12 percent
Russia: 12 percent
India: 11 percent
Ukraine: 8 percent
Romania: 7 percent
This distribution indicates that only 38 percent of those enrolled in the trial are from India, Romania, Russia, and the Ukraine. The other 62 percent are from the USA, Hungary, and Australia (extremely reliable geographies for reporting credible and reproducible clinical trial data since Mr. Feuerstein considers the other countries to be less trustworthy). Mr. Feuerstein also failed to mention that the Ziopharm trial, which he holds in high regard, also had clinical sites in Russia, India, and Romania as well as sites in Guatemala, Panama, Columbia and Chile. Mr. Feuerstein was bullish on Ziopharm before its trial failed.
Hopefully this article clears up the inaccuracies reported in The Street's article that was published on Tuesday. In conclusion, let's briefly review the Phase 2 PFS results from CytRx, Ziopharm, and Threshold Pharmaceuticals (NASDAQ:THLD) in first-line soft tissue sarcomas:
Aldoxorubicin: 8.4 months
Palifosfamide + Doxorubicin:  7.8 months
TH-302 + Doxorubicin:  6.7 months
Aldoxorubicin by itself was better than these other options that have to be given with doxorubicin. CytRx remains an extremely promising biotechnology company with a great deal of potential to revolutionize the future of cancer treatment.
Follow Tom on Twitter (@tommymeyer82)
Don't Miss: 10 Scam Homeopathic 'Cures' That Made Millions Anyway.