Incumbents Beware: Polls Show Heavy Voter Disapproval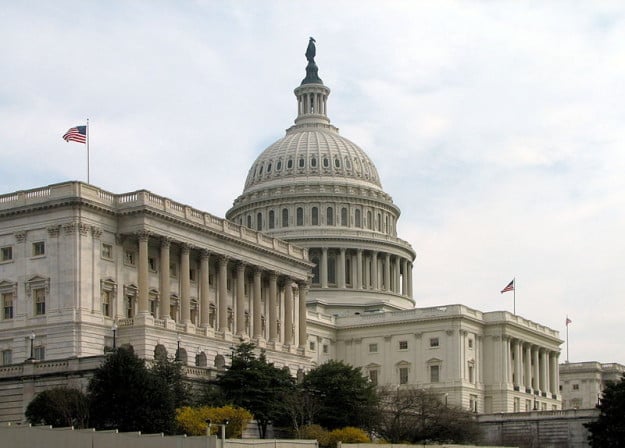 Polls from before and after the government shutdown and default scare have shown that Americans are angry at congress. A new national research poll from USA TODAY and Princeton has illuminated just how their anger may manifest in the coming years elections — with many desirous of a nearly complete congressional replacement.
When respondees were asked whether or not Congress would be better or worse if most members was booted, only 4 percent thought things would change for the worse, and a majority — 47 percent — believed it "would change congress for the better." Furthermore, 22 percent said that the deadlock in Congress would make them less likely to vote for incumbents next year. If members of the House of Representatives and Senate weren't concerned for their jobs before, they certainly should be now. Especially hard hit by poll results were the Republicans.
"This is a real warning about the GOP pursuing this strategy in 2014. There's a great internal debate in the GOP about whether any of these tactics made sense," said political scientist, Steven Schier, of Carleton College. "The telling moment will come in January and February, when we face another debt limit and a possible shutdown," Schier said.
According to USA TODAY, Twenty-nine percent of those polled blamed Republicans for the shutdown, compared to only 12 percent pointing fingers at Democrats. Twenty-four percent had a less favorable opinion of the Republican party following recent events in Washington, and 11 percent had worse opinions on the Democratic Party.
Results like these aren't unprecedented however, or even that unusual historically. "Those findings are similar to the public's views in previous years when voter dismay cost one side or the other control of the House. In 1994, when Democrats lost their majority, 40 percent said Congress would be better off if most members were replaced. In 2006, when Republicans lost control, 42 percent held that view," said Princeton Survey Research Associates International.
A Washington Post and ABC poll echoes these results, showing that 85 percent "disapprove of the way the U.S. Congress is doing its job" and with 47 percent reporting dissatisfaction with their own representative in the House of Representative. When asked about congressional actions in negotiations over the federal government, 77 percent disapproved of Republicans in Congress, and 67 percent disapproved of Tea Party affiliates in Congress, compared to the 61 percent who disapproved of Democrats. With still a year before re-elections in congress  though, plenty of time remains for parties modify political conditions.
Here's how the major U.S. equity markets traded on Thursday:

Don't Miss: Did the Housing Market Ignore Government Shutdown?