Indonesia Embraces General Motors, Boeing Has Its Mojo Back, and 3 Other Hot Stocks
General Motors (NYSE:GM): With citizens picking up the cars as fast as it can produce them, GM is looking at another expansion in Indonesia, less than a week after opening a new plant and introduction of a new model. Nearly 10,000 orders have been place for the new Chevrolet Spin, almost twice the number of cars it sold to Indonesians in all of 2012. "I spent the evening last night with the plant team figuring out how we are going to make more cars — because we are going to need more cars," Timothy Lee, GM's president of international operations told The Wall Street Journal. "We have bookings that go through the month of July."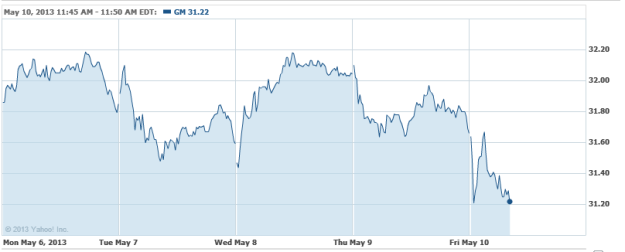 Boeing (NYSE:BA): Now that the worst of its 787 saga has blown over, Societe Generale finds that there are many positive aspects going for the company, and has accordingly awarded the company with an upgrade, from Sell to Hold. The firm also raised its price target from $86 to $94. "With deliveries resumed and the 787 targeted to reach full production of 10 per month by the end of the year we see strong cash generation in the medium term supporting the buyback programme as well as dividend increases," the analyst noted.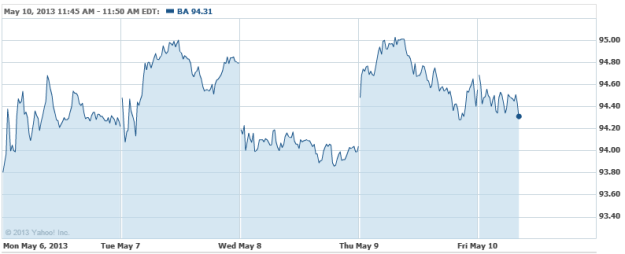 Yum! Brands (NYSE:YUM): Yum! has been cleared by the Shanghai Municipal Food Safety Committee for allegations that it sourced meat from a supplier currently under investigation, as Yum!'s Little Sheep restaurant chain was posted on the agency's website mistakenly. Surely a relief for the company, which has been facing sales skids related to food safety concerns since last year.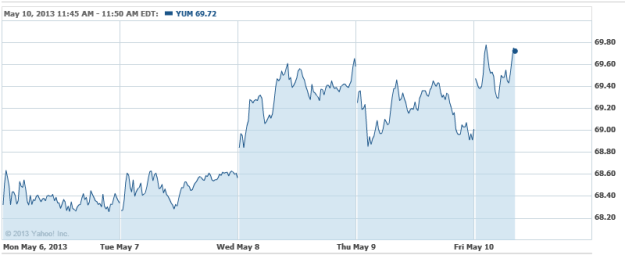 Abercrombie & Fitch (NYSE:ANF): The clothing retailer, infamous for its dark stores and thundering bass music, is catching heat for its refusal to market clothes to plus-size people, and instead only marketing clothing to "attractive, all-american" people of a specific size, according to CEO Michael Jeffries.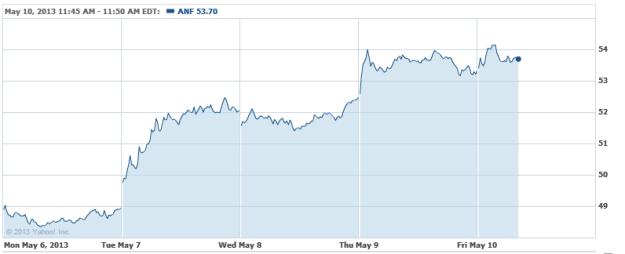 Priceline (NASDAQ:PCLN): Following a short dip after the company revealed its quarterly earnings, shares are back up on minor price target bumps from investment firms, many had positive remarks on the company. Priceline says it continues to "see economic uncertainty," and that "competition in the online travel sector remains intense." However, international bookings were up 43 percent year-over-year, indicating the company is well established to take advantage of rising travel rates.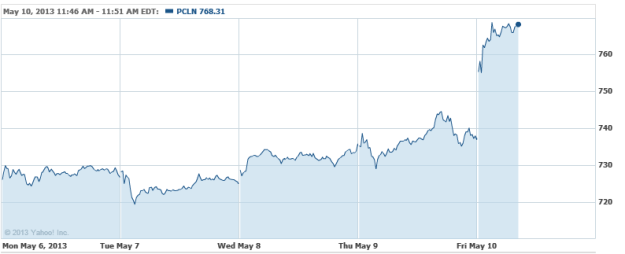 Investing Insights: Is Yamana a High-Risk Play?