Inflation in the Eurozone: ECB President Ready to Intervene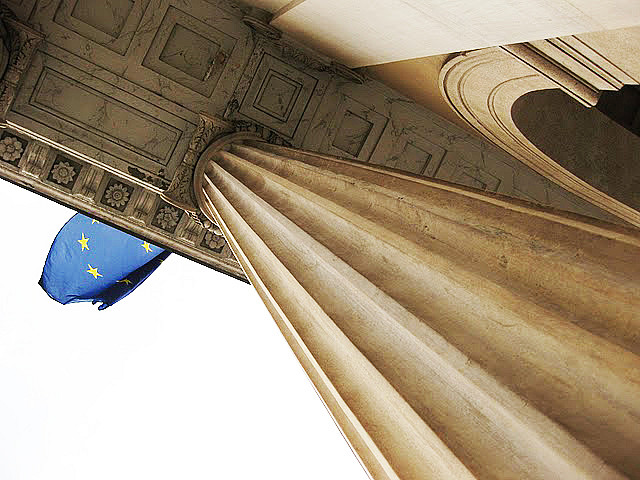 Economic reports from the eurozone have been less than promising. The president of the European Central Bank, Mario Draghi, said that should inflation remain where it is for an extended period, the bank will step in, Reuters reports. Low inflation in the eurozone indicates that consumers are not spending and that companies lack confidence to invest.
This is less than good news for economic recovery in the third quarter, though November had positive inflation data. New information this week revealed that wage increases are falling back in this quarter — the worst growth rate in three years, according to Reuters. Seventeen countries using the euro saw consumer prices drop 0.1 percent, with inflation rising to 0.9 percent from 0.7 percent in October.
According to The Globe and Mail, Ireland had a drop in wages of 1.4 percent. Ireland recently exited its international bailout, making its economic position understandably wobbly. Portugal is still the recipient of bailout measures and saw wages drop 0.2 percent, while salaries in Cyprus fell 7.7 percent. On top of wages and inflation, earlier this month, it was reported that employment levels were stagnating.
While France has managed to avoid the unemployment rates of countries like Spain and Greece — over 25 percent — it's been having trouble controlling the rates of joblessness in recent months. This is unfortunate news for French President Francois Hollande, who named the fight against unemployment a top policy goal, making poor numbers a public embarrassment.
European officials are aiming to create new jobs, but based on the largely flat figures, the same number of people are working in the third quarter as in the second. Even if some new jobs are opening, others are being removed. Overall, the change has not been positive, spelling more bad news for the eurozone.
Don't Miss: Obamacare and the Battle for Public Opinion.