Intel Expects Lower Profits and 3 Hot Stocks Making Waves
eBay Inc. (NASDAQ:EBAY): Current Price: $54.46
EBay CEO John Donahoe discussed the company's intentions to push its mobile payments service into the "enormous white space" that is presented by physical stores and restaurants in 2013, noting, "If we get one percent of offline retail, it doubles the size of PayPal," reported Financial Times.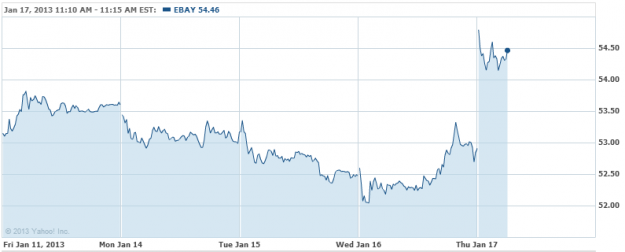 Citigroup, Inc. (NYSE:C): Current Price: $41.31
Citigroup's CEO Michael Corbat stated, "Our bottom line earnings reflect an environment that remains challenging- with businesses working through issues like spread compression and regulatory changes- as well as the costs of putting legacy issues behind us. However, we did make progress on several fronts. At 8.7 percent, we reached the target for our year-end Basel III Tier 1 Common ratio. We continue to have a very liquid balance sheet and a high-quality credit portfolio in our core businesses. It will take some time to work through the challenges of the current environment but realizing our core earnings potential, as well as improving our returns on assets and tangible equity, are critical goals going forward."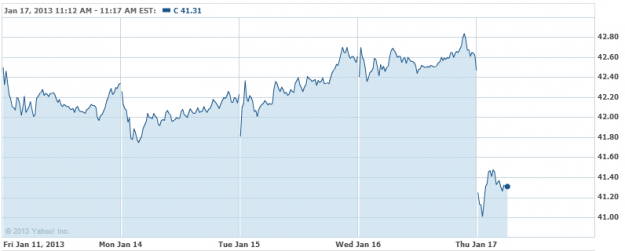 Huntington Bancshares Inc. (NASDAQ:HBAN): Current Price: $6.95
The company has reported a Q4 Tier 1 common risk-based capital ratio of 10.47 percent.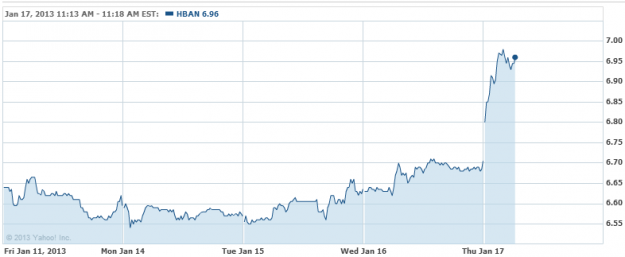 Intel Corporation (NASDAQ:INTC): Current Price: $22.34
The company will likely report lower sales and profit as it faces a shrinking personal computer market, as it deals with a leadership transition with the upcoming departure of Chief Executive Paul Otellini.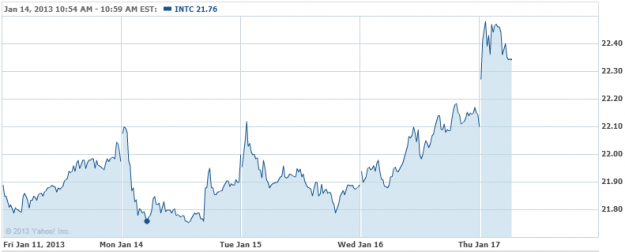 Don't Miss: Is This Device an iPad Killer?