Intel Is Getting Sued By This Dead Firm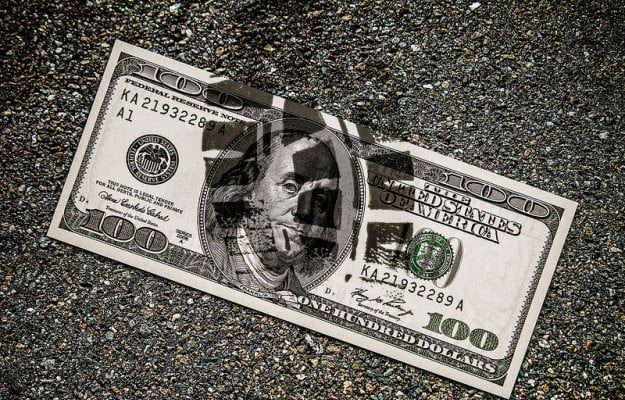 Reaching a decomposed hand far out of the grave and back into the realm of the living, Lehman Brothers brought a lawsuit against Intel (NASDAQ:INTC) Tuesday, accusing the chip manufacturer of taking $1 billion in collateral, which breached a swap agreement made between the two companies.
As a bankruptcy court filing obtained by Reuters showed, the swap agreement was executed just days before Lehman Brothers filed for bankruptcy in 2008. Under the terms, Intel gave $1 billion to the over-the-counter derivatives unit of the financial services firm in exchange for 50.5 million shares of its stock, which would be delivered on the settlement date of September 29, 2008, giving both companies access to different streams of cash flows.
The derivatives unit in question — Lehman Brothers OTC Derivatives — posted $1 billion in cash collateral as another part of the agreement, which specified that Intel would be compensated for losses in case the deal was terminated early. In the court documents, Intel argued that Lehman was supposed to deliver "$1 billion in Intel common stock," while Lehman alleged that the agreement was for 50.5 million of Intel shares irrespective of their dollar value.
"The value of 50,552,943 shares of Intel common stock on September 29, 2008 was about $873 million, not $1 billion," Lehman said, according to the filing. Intel terminated the deal two weeks after the the financial services firm filed for bankruptcy on September 15, 2008 and collected the $1 billion in collateral. By taking the collateral in its entirety, Lehman said that the chip manufacturer "breached the swap agreement." Now the firm is attempting to recover an unspecified amount, which will be determined later at the trial.
When Lehman filed for bankruptcy, it was the largest-ever in United States history, with $639 billion in assets. Currently, the firm is working to repay approximately $65 billion to creditors under a liquidation plan approved in 2011.
Investing Insights: Can Dell See Higher Prices?