Intel's Huggers Said to Be Eyeing Hulu CEO Gig and 2 Other Dow Movers to Watch
Intel Corp. (NASDAQ:INTC) Current price $22.83
The New York Post is reporting that Intel's Erik Huggers seems to be eyeing the long-vacant Hulu CEO position, citing unnamed sources. The Intel Media executive joins former NBCUniversal Executive Vice President Lauren Zalaznik and Fox Networks Group President Mike Hopkins, who are also reportedly interested in the Hulu opening. Hulu's leadership spot has been vacant since founder and CEO Jason Kilar stepped down with a $40 million payout on December 31. Neither Huggers nor Intel had comments.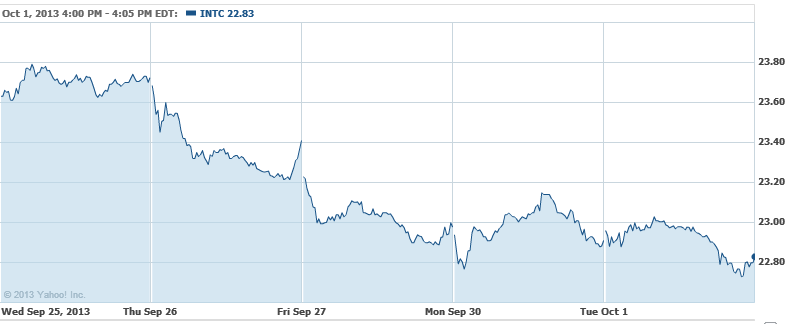 Goldman Sachs Group Inc. (NYSE:GS): Current price $158.77
The Federal Reserve has broadened its scrutiny of banks' physical commodities operations to now include businesses run by Goldman Sachs  and Morgan Stanley, which Congress had previously authorized. The Fed is probing all legal and regulatory exemptions that permit banks to participate in the commodities markets, an inside source told Bloomberg. The appraisal, which is supposed to minimize potential risks to the financial system, has widened since July, when the Fed said that it was rethinking its landmark 2003 decision to give some lenders, like Citigroup Inc. and JPMorgan Chase, the green light to expand into raw materials.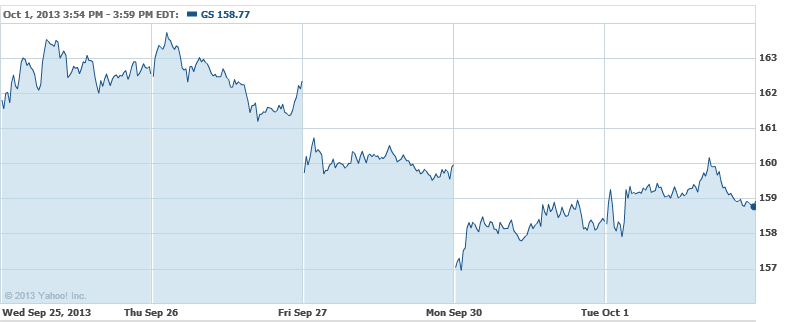 Johnson & Johnson (NYSE:JNJ): Current price $87.46
Johnson & Johnson's Ortho Clinical Diagnostics division has the eye of a number of the world's biggest private equity companies, some of which have made preliminary offers. The unit manufactures blood screening equipment and produces laboratory blood tests and could bring roughly $5 billion, sources told Reuters on Monday. Among the buyout firms that submitted first-round offers last week and are awaiting results this week are KKR & Co. LP, Blackstone Group LP, Bain Capital LLC, Carlyle Group LP, and BC Partners Ltd., according to the sources.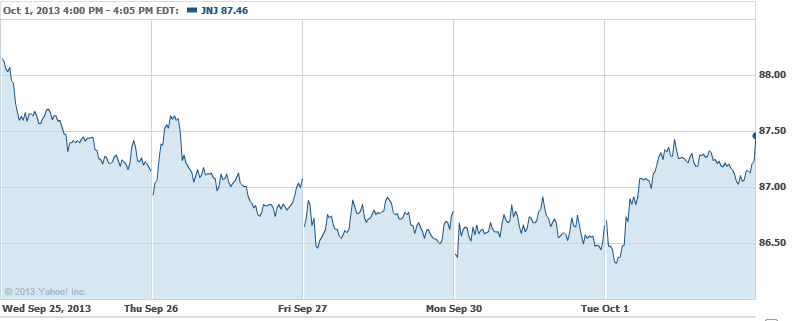 Don't Miss: Microsoft's Ballmer Goes Out With a Bang at Last Company Meeting.