Intel's Promising Future, Microsoft Plays Musical Executives, and 3 More Hot Stocks
Intel Corp. (NASDAQ:INTC): Shares are up on Monday morning after a bullish weekend piece from Barron's, which speculates that Intel could double over the next five years, as the company racks up market-share gains in tablet and smartphone chips, sees big demand for lucrative server chips, and PC sales stabilize. It should cut manufacturing costs and allow more wins in high-end foundry contracts, and slow the company's high capital spending rates.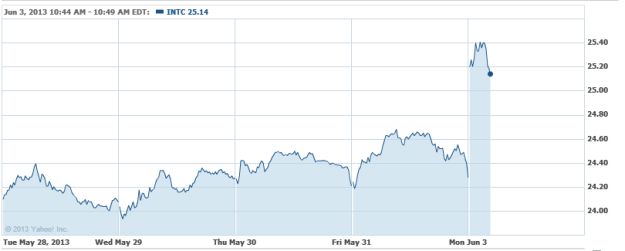 Microsoft (NASDAQ:MSFT): Sources have alerted AllthingsD that there could be a vast restructuring effort underway at the company, noting that shifts designed to simplify the company's organizational structure and "configure the company around devices and services" are in the works. Current executives could find themselves in more prominent roles, as a refreshed Wall Street focus on the company's stock has made the company more determined than ever not to fall into periods of complacency. With nothing set in stone yet, the details of the reorganization could still be changed.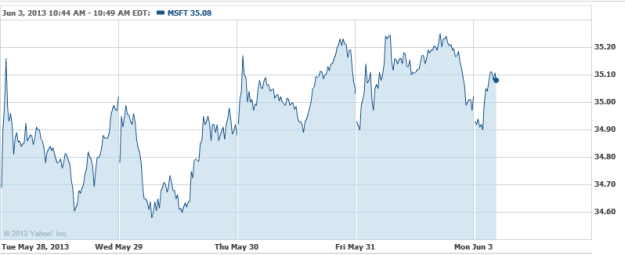 Best Buy (NYSE:BBY): Shares are up slightly following an upgrade from SunTrust, which now puts a Buy rating on the shares over the Neutral held previously. The price target has been set for $35.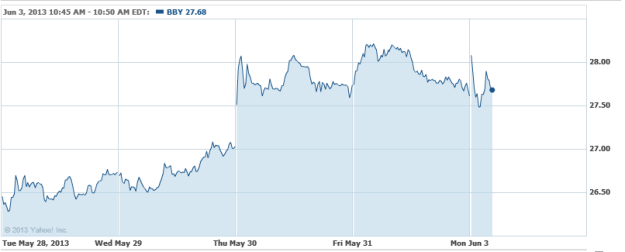 BP Plc (NYSE:BP): Alaska is now "back in the game" for BP and partner ExxonMobil (NYSE:XOM) due to oil tax reform measures, as the companies intend to invest an additional $1 billion in the Prudhoe Bay field on the North Slope over the next five years. Another $3 billion could be spent on projects to increase production.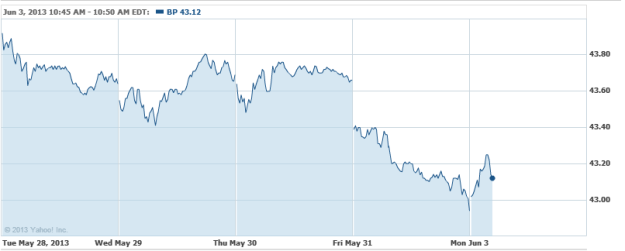 Investing Insights: Is Google A Buy At All-Time Highs?