Intercept Pharmaceuticals: Biotech Stock of the Week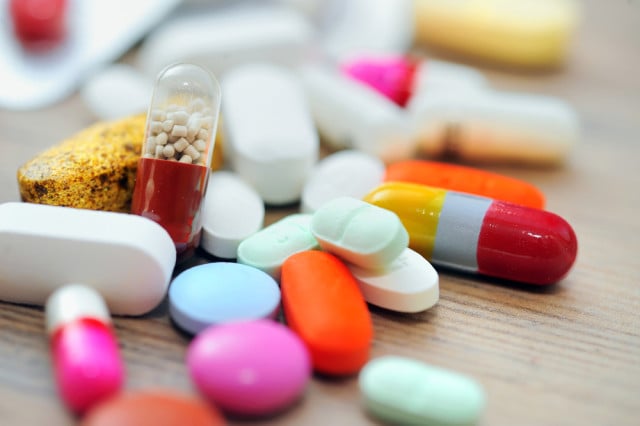 Biotechnology stocks continued the scorching pace that was seen throughout much of 2013. So far this week, the iShares Dow Jones US Healthcare ETF (NYSEARCA:IYH) appreciated by 2.4 percent as of Thursday's close. While most investors would jump for a 2.4 percent gain in 1 week, that pales in comparison to the gains see by Intercept Pharmaceuticals (NASDAQ:ICPT). Due to game changing news, Intercept Pharmaceuticals is the biotech stock of the week. Intercept Pharmaceuticals is a biopharmaceutical company focused on the development and commercialization of novel therapeutics to treat orphan and more prevalent liver diseases by utilizing its expertise in bile acid chemistry.
Yesterday morning, Intercept Pharmaceuticals announced that the FLINT Phase 2 trial of obeticholic acid (or, OCA) for the treatment of nonalcoholic steatohepatitis "NASH" had been stopped early for efficacy based on a planned interim analysis showing that the primary endpoint of the trial had been met. The Data Safety Monitoring Board recommended that the trial be stopped early after determining that the OCA treatment resulted in a highly statistically significant improvement in the primary endpoint. The endpoint for the FLINT trial was a decrease in the NAFLD Activity Score of at least two points as compared to the placebo.
So what does this mean for shareholders? Well it's extremely positive. Shares of Intercept Pharmaceuticals soared by more than 270 percent on the news. That trading momentum has continued into today's trading sessions with shares rising another 40 percent. Intercept Pharmaceuticals has gone from a company valued at just over $1 billion to one worth more than $7 billion. What a move!
What is NASH? NASH is a common but typically silent liver disease. It is similar to alcoholic liver disease but typically only occurs in people who drink little to no alcohol. The disease will typically cause inflammation and serious damage to a person's liver, often accompanied by excess fat. If untreated, NASH can cause lead to cirrhosis which will can take a person's liver to the point of no return.
Intercept's market capitalization has soared for two primary reasons. The first reason is the addressable market for NASH. Recent estimates have shown that roughly 12 percent of the U.S. adult population suffers from NASH. The second reason is that there are no drugs approved for the treatment of NASH. This means that Intercept Pharmaceuticals could dominate a market of more than 25 million people. The revenue that could be generating is staggering and helps to explain the company's valuation increase. In addition to NASH, Intercept is pursuing several other indications including:
Primary Biliary Cirrhosis "PBC" – Phase 3 Evaluation
Portal Hypertension – Phase 2 Evaluation
Bile Acid Diarrhea – Phase 2 Evaluation
Type 2 Diabetes – Preclinical Evaluation
Fibrosis – Preclinical Evaluation
Given the success of the company's lead product candidate, obeticholic acid "OCA," for treating NASH, the likelihood of it being successful for PBC, Portal Hypertension, and Bile Acid Diarrhea drastically increased.
Although the company only generated $2.5 million in revenue in 2012, the company does have more than $150 million in available cash and short-term investments to help fund future research & development efforts.  Given the recent news, the company certainly appears well on its way to becoming a major player in the biopharmaceutical sector for years to come.
Follow Tom on Twitter @TommyMeyer82
More From Wall St. Cheat Sheet: