Intercept's Fibrosis Success Gives Galectin High Hope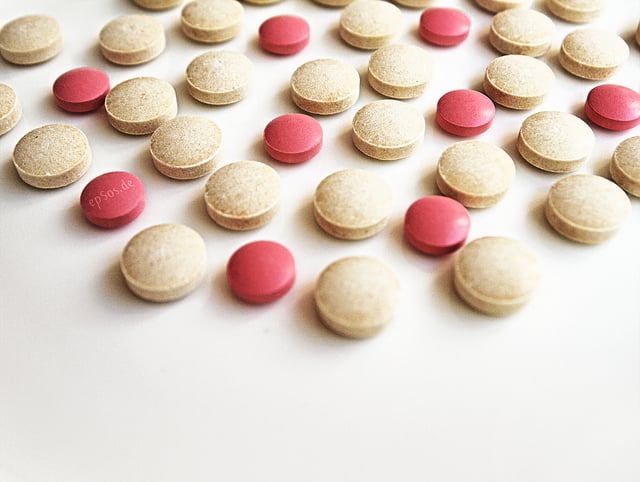 Intercept Pharmaceuticals (NASDAQ:ICPT) served as a catalyst for biotechnology firms in the fibrosis space on January 9. That's when the company said that its Phase 2 trial of obeticholic acid (or, OCA) for the treatment of nonalcoholic steatohepatitis (or, NASH) was being stopped early after a Data Safety Monitoring Board determined the drug candidate had already met its primary efficacy endpoint. Shares skyrocketed about 550 percent in two days, packing on about $7.5 billion to Intercept's market cap. Even with a recent pullback in value, the company's market cap sits at $5.4 billion, despite not having any FDA-approved drugs.
The Intercept news also helped drive peer stocks higher, including doubling the value of Galectin Therapeutics (NASDAQ:GALT) and Conatus Pharmaceuticals (NASDAQ:CNAT) in the same initial 48 hours. Like Intercept, shares of both of these companies have consolidated some following the run, but their valuations of $222 million and $167 million, respectively, are still exceedingly lower than Intercept.
Some investors have theorized that there was a short-squeeze on Intercept with only 19.3 million shares outstanding and the vast majority of those shares being held by insiders and institutions. That may have played a small role in the run-up of shares, but a key dynamic in the valuation surge has to do with the acquisition of Pharmasset by Gilead Sciences (NASDAQ:GILD) in November 2011 for about $11 billion.
Gilead paid an 89-percent premium for Pharmasset, then trading on the Nasdaq exchange under the ticker VRUS, to get its hands on the company's experimental oral drugs for hepatitis C — a viral infection that can lead to swelling of the liver that is primarily treated through injections today. At the time, Pharmasset had recorded a net loss of $91.2 million in the latest fiscal year and its lead drug candidate for hepatitis C was just completing mid-stage trials. Now designated Sovaldi, Gilead garnered FDA approval of the drug about six weeks ago as the first pill to treat specific types of hepatitis C without the injectable interferon.
Sovaldi is not without competition as the FDA also approved Johnson & Johnson's (NYSE:JNJ) oral hepatitis C pill Olysio a month earlier, and AbbVie (NYSE: ABBV), in December, reported impressive results in a late-stage trial of its all-oral regimen for hepatitis C.
The point is that Gilead paying $11 billion for Pharmasset in order to beat-out potential competitors' bids for a paradigm-shifting hepatitis C drug set the stage for the hepatology market and what's happening now with drugs targeting NASH, or fatty liver disease as it is often called. In the same vein as hepatitis C, the number of genre-bending novel drugs in development for NASH is negligible, positioning those companies in the space to potentially command premium pricing for the multibillion-dollar indication.
There are currently no FDA-approved drugs to treat NASH, which if untreated can lead to liver cirrhosis (severe scarring of the liver) and eventually liver failure. It's estimated that 10 to 15 million people in the U.S. have NASH, representing a large area of unmet need and a tremendous market opportunity.
Whether in the lead or not in clinical development of a NASH drug, Intercept is the topic of some overzealous analyst price targets that are a reason for caution without a complete set of clinical data. This includes Bank of America Merrill Lynch's (NYSE:BAC) jaw-dropping price-target hike from $81 to $872 the day after the Phase 2 data news hit. If conclusions are to be drawn so early in the game, it's arguable that Intercept's peer Galectin Therapeutics may actually have a better NASH/fibrosis drug in GR-MD-02, based upon several factors.
Galectin has developed a technology platform in which its complex carbohydrate-based compounds are built upon a proprietary method of targeting galectin proteins — key mediators of biologic and pathologic function – to bind with them and inhibit their function. Galectin proteins have been proven to play an important role in the development and promotion of fibrotic, inflammatory and neoplastic diseases. In most healthy cases, the proteins are relatively few in number, but in diseased states galectin proteins are more abundant.
The company's flagship fibrosis drug, GR-MD-02 is in a Phase 1 clinical trial for NASH patients with advanced liver fibrosis. The FDA granted Galectin a Fast Track designation to expedite development of GR-MD-02 for the indication in August. Patient enrollment has been completed for the first cohort, with data expected by the end of March. Data from the third and final cohort of the trial is anticipated early in the fourth quarter this year.
Laboratory research in mouse and rat models delivered data showing robust efficacy of GR-MD-02 in not only stalling the advance of liver fibrosis, but in actually reversing the condition. Additional preclinical research suggested that the drug candidate could also potentially serve a therapeutic benefit in lung and kidney fibrosis patients.
In a note to investors on January 9, Ram Selvaraju, PhD, Head of Healthcare Equity Research at Aegis Capital, cited the success of Intercept as one reason for Aegis reiterating the "buy" rating on Galectin and raising its 12-month price target from $10 to $16. Aegis has been bullish on Galectin since initiating coverage in July 2012, when shares were trading at $1.82.
Selvaraju sees key differences in GR-MD-02 and OCA, namely that extensive preclinical research shows GR-MD-02 may actually be therapeutic in nature, rather than prophylactic like OCA. "While Intercept's drug is clearly active, we note that it does not reverse fibrosis but only slows or halts disease progression," the analyst said in the update.
Although not mentioned in the Aegis research note, it is significant that the OCA trial treated NASH patients with early stages of fibrosis; a stark clinical contrast to the NASH patients with advanced liver scarring that Galectin is treating in its clinical trial. The significance is that there is no certainty of disease progression or rate of progression from early to late stages of fibrosis. Late stages of liver fibrosis are much closer to clinical outcomes, such as the need for a liver transplant or death, increasing the importance of a drug addressing this stage of the disease.
In a quick phone conversation with Selvaraju, he agreed with the assessment that the Intercept data still has "a lot of hair on it" at this point and that, as a first-in-class farnesoid X receptor agonist, possible long-term side effects still have to be determined. Thus, it's possible that GR-MD-02 may prove to have a superior safety profile. "Because the backbone of [Galectin's] technology is carbohydrate-based, the company's drugs have the advantages of targeted effects and validated science, and are very safe because of simple breakdown molecules," said Selvaraju in the research note.
He also noted that there is not yet sufficient evidence for or against OCA being able to be used at an optimal dose. On that point, the National Institute of Health issued a statement on January 10, saying that it is evaluating lipid abnormalities in OCA-treated patients that have shown elevated LDL (bad cholesterol) and decreased HDL (good cholesterol) as compared to placebo in Intercept's Phase 2 trial. No details of the cholesterol change were provided and Intercept believes that the analysis will be consistent with prior clinical data in a small patient population. Separately, in Intercept's Phase III trial of OCA for the rare autoimmune liver disease Primary Biliary Cirrhosis (PBC), OCA as a monotherapy worsened severe pruritus (itching), a common symptom in PBC.
OCA is a modified bile salt, meaning that competition could arise for Intercept, just as it did with Gilead when J&J beat it to the tape to become the first to bring an oral hepatitis C therapy to market. Galectin's unique target and carbohydrate methodology should leave the company essentially uncontested.
That is not necessarily to say that Selvaraju was completely down on OCA; only that a clearer picture still needed to be painted and he favored Galectin, especially given the massive difference in market valuation. It is also not to say that GR-MD-02 and Galectin don't carry the same developmental risks of every small biotechnology company maneuvering a new drug down the regulatory pathway. This is not simply a race to FDA approval between companies targeting liver fibrosis.
As Selvaraju puts it, "Intercept could have a first-in-class drug, but we believe that Galectin could have a best-in-class drug." If GR-MD-02 proves to be as innocuous as it seems while demonstrating efficacy and possibly reversing fibrotic conditions, it won't matter that Galectin is at least two years behind Intercept.
Originally written for SECFilings.com, a leading provider of SEC filings, real-time alerts, and in-depth analysis, with a team of experienced financial writers that cover quarterly/annual reports, insider trading/hedge fund activity, and IPOs, spin-offs, and other disclosures of interest identified from time to time within documents filed with U.S. regulatory agencies. SECFilings.com may be compensated for its services in the form of cashed-based compensation or equity securities in the companies they write about, or a combination of the two. For a full disclaimer, click here SECFilings.com/disclaimer.aspx.
More From Wall St. Cheat Sheet: