Ireland Plans to Exit Its Bailout Without a Line of Credit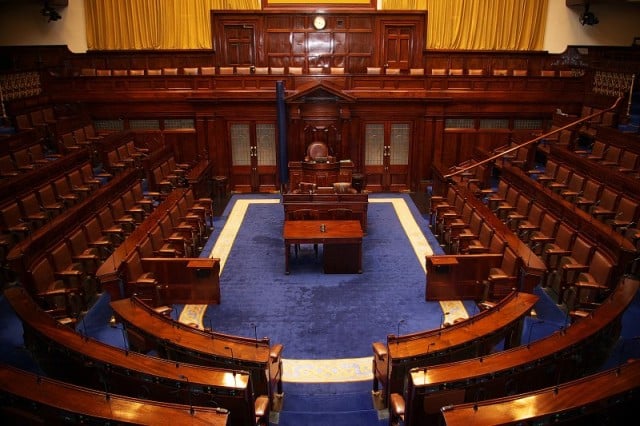 Ireland is on track to exit its bailout program without a precautionary line of credit from an international lender, the Wall Street Journal reports. In a development lauded by European officials from across the continent, Ireland will be officially exiting its bailout program in the coming weeks. It will become the first European country that was given aid by international organizations such as the European Central Bank and the International Monetary Fund to no longer rely on their help. The more contentious move, announced yesterday, is that the country will not be seeking a line of credit to back up its bond-driven financing when the bailout is over.
Many officials had warned that taking a line of credit would be a good idea because it could serve as a buffer if things go wrong. The Irish opposition party, Fianna Fail, shares this point of view, noting that economic conditions in the country — and across Europe, as well — are still far from rosy.
However, Irish officials have been undeterred, saying that, between a 20 billion euro cash reserve held by the government, lower interest rates from the European Central Bank, and the success of a preliminary issuance of bonds, there is little to be worried about. Irish bond rates held steady in the wake of the decision, meaning that investors do not think that the absence of a line of credit poses a significant risk to the prospect of bond repayment. In addition, the Irish budget is fully funded through 2014, meaning that any shortfalls would have to occur after that point in time.
Bad things started for Ireland in 2010 when the housing market across the country tanked, in turn leaving banks with hundreds of thousands of euros in bad debts and non-performing loans. This caused the country to seek over 65 billion euros in bailout money from international groups in order to help the banking system recover. Though most of the banks were able to stay afloat, real estate prices have not yet returned to their pre-crisis levels.
This is problematic because some analysts think that Ireland's banking problems have been patched up, but not fully healed. With the European Central Bank set to conduct stress tests and an asset quality review targeting European banks in the upcoming year, it is possible that Ireland's banking system will prove to be less solvent than it is currently expected to be.
A possible lifeline for the Irish could come from German banks. Irish officials have discussed the matter with Angela Merkel, the German Chancellor, saying that German financial institutions are prepared to offer some amount of help to back Irish debt if needed. As Ireland prepares to re-enter the international bond markets, the Germans can count a victory in that a tough austerity program has at least turned things around in one European country — for now.
Don't Miss: Is the Student Debt Bubble Getting Worse?