Is 2014′s EU Budget Lighter Than Expected?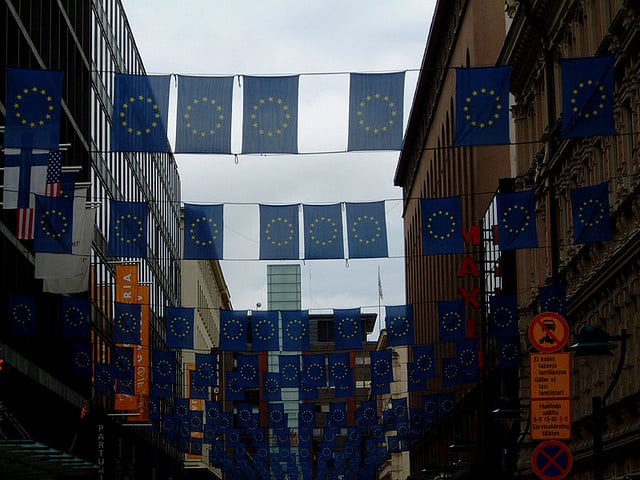 After a round of intense negotiations in Brussels, representatives of European authorities and governments have agreed on next year's budget for the European Union, the Wall Street Journal reports. Total spending for the year 2014 will total 135.5 billion euros, according to the budget passed late last night. This is half of a billion euros less than what the European Parliament sought to obtain, and nearly one billion euros less than what the European Council wished for. However, it is still above what many government leaders in countries across the continent were advocating for. Thus, while the budget is seen as a victory for those championing austerity, it is also a compromise that agrees to increase funding in several key areas.
Among those who will reap the benefits of the new budget are FRONTEX, the EU's border management agency, EUROPOL, and the European Asylum Support Office. The funds go hand-in-hand with increased humanitarian aid for the Middle East, especially toward victims of the recent bouts of violence in Syria. Funds for countering unemployment and additional money targeted toward Cyprus were also approved.
The big losers of the whole affair may in fact be agricultural producers throughout Europe. Historically, they have consumed the lion's share of the European Union's budget through subsidies and government buybacks of foodstuffs. Now, though, with cuts in the works and the total budgetary amount for 2014 being less than this year's — especially given the increased funding to defense and security agencies — the farmers may be on the verge of losing out of some of their funding.
Another hot topic for those outlining the European Union's budget over the coming years is how much money to divert to the area's weaker members. Funds destined for eastern, central, and southern European countries are in a way more crucial than ever with the region's economic recovery still being so fragile. However, leaders of some of the more powerful European countries have managed to push through cutbacks to overall funding, meaning that some of the developing European nations may have to make do with less in the coming years.
Passing the budget is an important step toward outlining a Multiannual Financial Framework, the term for the European Union's seven-year budgetary plan that will cover the years between 2014-2020. Government leaders have claimed that the upcoming framework will draw less funds from member states than the plan that ends in this year, which they have touted as a victory. It remains to be seen whether either the 2014 budget or the framework will face serious challenges in the European Parliament, where votes are set to occur next week.
Don't Miss: Political Brinkmanship and Obamacare Hinder Small Businesses.