Is a Cash High Coming for the Marijuana Industry?
There's no hiding the buzz that's building around the marijuana industry. A highly cited survey recently conducted by Pew Research shows that 52 percent of Americans support legalizing the drug, while 45 percent explicitly think it should not be legal. The margin may be thin, but a simple majority can get a lot done in America.
There is an obvious social appeal to legalization. Marijuana is one of the most popular recreational drugs in the country despite its legal status. A separate Pew study found that 48 percent of adults have at least tried marijuana. Within that figure, 12 percent said they have tried it within the past year. Recreational use is still more popular than medical use, and probably will continue to be despite legality.
But the marijuana debate wouldn't be making so many waves if it were simply an issue of recreational use. There is a growing body of evidence that demonstrates legitimate and compelling medical uses for the drug. As it stands, there are eighteen states (including the District of Columbia) that have laws or regulations recognizing some form of legitimate medical use of marijuana. ProCon.org — an independent, nonpartisan, nonprofit organization — estimates that there are more than 2.4 million medical marijuana patients in the U.S.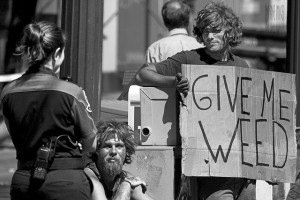 Pundits would call it an inflection point or a paradigm shift, but they're all getting at the same thing: marijuana is already a billion-dollar industry and most people agree it is just a matter of time before practical legalization. The social implications of this are interesting to be sure, but the economic implications are more relevant to most market participants.
As it stands, the field of viable investment candidates can be broken up into two categories: relatively new and relatively small industry-specific businesses; and older, more well-capitalized businesses that could easily branch into the marijuana industry in the event of practical legalization. The second group includes big tobacco and big pharma, while the first group has been collected into an awkward bucket of feasible players with tradable equity.
These companies include Growlife (OTC:PHOT), Terra Tech (TRTC.OB), Hemp, Inc. (HEMP.PK), Cannabis Science (CBIS.OB), and Medical Marijuana (MJNA.PK).
At a glance, this is a motley group of companies that all interface with the marijuana industry in different ways. They are each worth the consideration of any investor interested in the space, but as a group they represent just a fraction of the current marijuana industry. A complete survey of viable investment candidates is beyond the scope of most investors, given the difficulty of obtaining information and the relatively small size and questionable legality of many companies involved in the industry.
But a barrier to entry has never stopped motivated entrepreneurs from seeking a profit opportunity.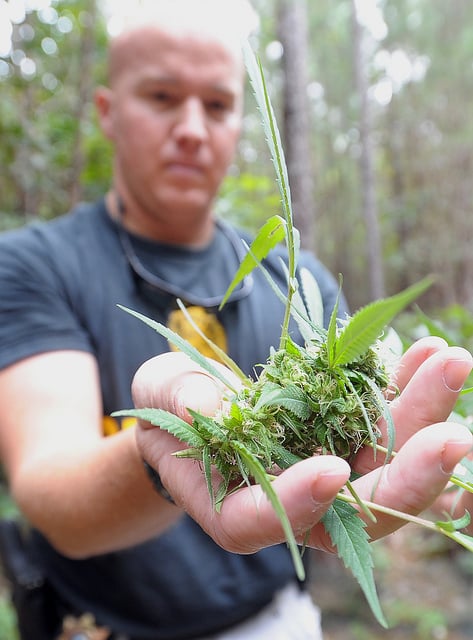 On June 5, Ghost Group – a venture capital firm based in Southern California — announced the launch of Emerald Ocean Capital. The fund, according to a statement, "invests in market-defining companies and technology in the legal cannabis and medical marijuana sector."
"The marijuana industry is poised to grow exponentially, and Emerald Ocean provides an opportunity to invest in companies that are pioneering the space and gaining traction in this multi-billion dollar industry," said Justin Hartfield, general partner of Ghost Group, who manages the fund with general partner Doug Francis. "With the legalization of marijuana in Colorado and Washington for adult use, government officials and the public at large are leading the way to legalizing marijuana nationwide.
"Similar to the end of prohibition, the marijuana industry is in a transformative era, and Ghost Group and its host of companies are well-positioned to take advantage of the unrealized potential of this burgeoning sector," Hartfield added.
There's a layer of happy talk here, but the sentiment is shared by many would-be investors. The fund promises to capitalize on an industry that is expected to be worth billions, if not hundreds of billions, of dollars.
In 2010, CNBC estimated what the size of the marijuana industry could be in different circumstances. Their analysis used data from the U.S. Department of Human and Health Services, assumed that 6 percent of the population above age 12 would partake in any given month, and that one joint contained roughly one gram of marijuana. Here are the results:

Nima Samadi, a senior analyst at IBISWorld, said: "[Within the U.S.] the medical marijuana industry has grown at a rate of 13.8 percent per year over the last five years to about $1.7 billion in 2013. Over the next five years, we're going to see even stronger growth. It's expected to grow 24.3 percent per year and approach about $5 billion [by 2018]. The majority of that revenue growth has come from the non-profit medical marijuana collectives."
Unsurprisingly, this massive potential market has attracted speculation that in the event of legalization, established and well-capitalized businesses in the tobacco and pharmaceutical industries would enter the field. They have a number of natural advantages that would be hard for smaller companies, no matter how savvy, to duplicate.
Possible candidates here include Philip Morris (NYSE:PM), Altria Group (NYSE:MO), Pfizer (NYSE:PFE), or even Proctor and Gamble (NYSE:PG), if we're imagining a United Sates where marijuana is not just legal but as culturally accepted as alcohol on the recreational front and prescription drugs on the medical front. These companies are already time-test corporate machines, capable of navigating difficult economic headwinds, complex and ambiguous regulatory environments, and shifting consumer demand.
As former Microsoft executive Jamen Shively would be quick to point out, the companies that emerge as leaders in the marijuana industry will be defined by their brands. Brand strategy is a defining characteristic of the tobacco industry, and while tobacco smokers are not necessarily marijuana smokers (just as marijuana smokers are not necessarily tobacco smokers), there is no doubt that some overlap could be capitalized on. Brand-loyal tobacco smokers could become brand-loyal marijuana cigarette smokers.
However, there is a lot of chatter suggesting that the most successful brands will be small and homegrown. Brand loyalty, strength, and value will emerge from the social networks and customer relationships that exist within the market as it exists now. The other side of the equation is that outsiders will have a high barrier of entry into the industry.
This is one way to address why Shively — whose company is Diego Pellicer — doesn't seem very worried about a brand like Marlboro. Philip Morris certainly has the capital, the infrastructure, and the skill to invade the industry, but that's exactly how current industry participants — including customers — are expected to see it: as an invasion.
The fact that THC remains illegal in the eyes of the federal government is arguably the biggest liability facing the industry. Under the the Controlled Substances Act enacted by Congress in 1970, THC is a Schedule 1 drug. Until THC is rescheduled, the cultivation, transfer, or possession of the substance is punishable by federal law, and any business facilitating or carrying out these activities faces possible closure, seizure of funds and property, and owners and employees face the real and present risk of federal prosecution.
This legal headwind seems to be the primary obstacle in the way of both business and investment activity. It's unclear if funds such as Emerald Ocean Capital will be able to provide a substantial tailwind, but their existence alone will do some trailblazing. If the fund manages to attract enough attention from investors — and the government decides not to give it a hard time — its success may encourage investors who are on the fence to take a more serious look at the industry.
Don't Miss: Is Kathleen Sebelius Soliciting For More Obamacare Funding?