Is a Chinese Slowdown Jeopardizing the Global Economy?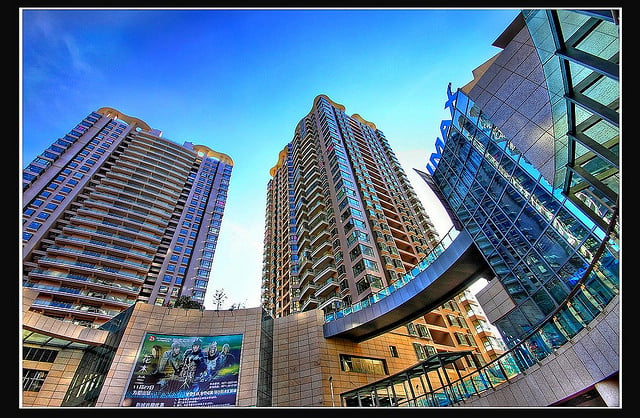 China is becoming a major source of concern for the global economy, as recent sluggish numbers are generating worry that the country will prove to be a drag on global growth.
This week's most recent inflation numbers indicate that China is in the midst of a tough transition to a more consumer-driven economy, in addition to experiencing what could be the makings of a property bubble. Both of these factors represent substantial concerns to a world economy that depends on China as a major exporter for many industries.
Consumer inflation rose to 2.7 percent in June from 2.1 percent in May, while factory-gate inflation declined for its 16th straight month, down 2.7 percent in June from last year. Meanwhile, housing prices are up 10 percent in June from a year earlier.
These worries have been exacerbated by recent government and central bank decisions to do nothing in the face of a changing economy. Li Wei, an economist for Standard Chartered Bank in Shanghai, told Reuters, "We believe the headline inflation data will not change monetary policy stance. We don't think the central bank will increase or cut interest rates within this year."
The bank's decision to rollback the abundant credit that has been fueling the country's economic growth has left Chinese banks in a precarious position, with interbank borrowing costs expected to rise to around 30 percent. The rise in short-term rates is also meant to force some consolidation among large industries, where overcapacity has become a bit of a problem.
In fact, the largest Chinese shipping manufacturer, Rongsheng Heavy Industries Group Holdings, has been reported to have cut 8,000 jobs in the face of a slowing global marketplace.
Chinese President Xi Jinping has indicated that his government is okay with the transition, speaking about the need for the international community to view the Chinese economy in ways other than just GDP growth. President Xi said that social development, the environment, and welfare should all be considered when judging economic leaders.
David Poh, regional head of asset allocation at Societe Generale Private Banking, feels that this attitude, coupled with the decline in Chinese manufacturing, is ultimately bad for the world.
"China plays a very big part in the global growth – if this trend continues to go down its really bad for the entire world," he told CNBC. Poh pointed out how places such as Australia and the European Union are dependent on Chinese growth.
33 percent of Chinese exports head to Europe, which is only facing 0.1 percent growth in 2013. Should China continue to slow and worry more about its own consumption ability, Europe's recovery could be jeopardized while it awaits progress on trade negotiations with the United States.
According to government economists, China will tolerate 7 percent year-on-year economic decline before taking more action to prop up growth.
Don't Miss: Top 5 Foreign Purchasers of U.S. Real Estate.