Is a European Banking Union Finally Becoming a Reality?
"In the years preceding the crisis, this Union began to divide countries with positive trade balances and sound budgets from those with growing budget deficits and external deficits financed by private credit flows," said Mario Draghi, President of the European Central Bank, in a speech he delivered in Rome last week. "No one ever imagined that the Monetary Union could become a union divided between permanent creditors and permanent debtors, where the former would perpetually lend money and credibility to the latter."
No one may have ever imagined it (although there are some pessimists who claim to have seen it coming), but an unsatisfactory creditor-debtor network of relationships has settled over the European Union. Government deficits and non-performing loans have undermined national economies and forced them to accept bailout packages loaded with strict austerity conditions.
Austerity has been championed primarily by Germany, which is the region's largest economy and in most cases primary creditor. Chancellor Angela Merkel has historically insisted that bailout recipients curb public debt, and policymakers have mandated that EU members reduce deficits to below three percent of GDP by 2014.
However, with economic indicators suggesting that the European downturn is getting worse, the effectiveness of these austerity measures has been called into question. France, the region's second-largest economy, has taken a much more pro-growth stance, petitioning for additional time to reduce its deficit so that it can allocate funds to improving its economy. Unemployment in the region recently edged up to 11.0 percent, just above the 10.9 percent average for the EU27.
France and Germany have squared off in the current debate between austerity and pro-growth policies, reflecting the general positions held by debtors and creditors, respectively. Those loaning money to struggling economies want to minimize their exposure and ensure that spending is under control. Those facing recession want to reverse a trend of increasing unemployment and contracting economic output.
At issue now is the idea of a European banking union. Such an entity would exist under the umbrella of the ECB and would create a Europe-wide supervisor that could, ostensibly, salvage struggling banks and serve as a sort of first responder to crises. To date, Germany has resisted this idea because there is little to no legal foundation within the current Eurosystem to support it. Without careful consideration, the country could find itself harmfully exposed to Europe's weak financial system.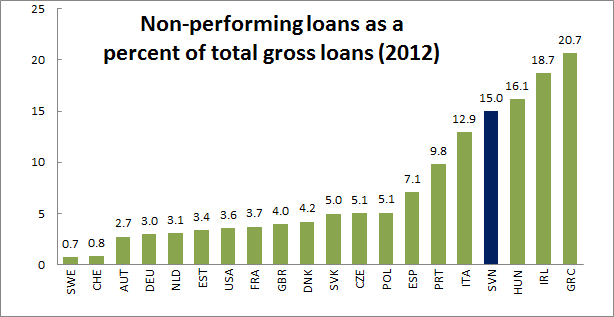 However, German Finance Minister Wolfgang Schaeuble recently signaled that he would be willing to negotiate the legal gray zone in order to pursue a solution. "We must make the best of it on the basis of the current treaties, and where we do not manage to achieve things institutionally, then we will work inter-governmentally or even bilaterally," he said at a Berlin event on Tuesday, according to Reuters.
Speaking at the University of Amsterdam, International Monetary Fund Director Christine Lagarde said that all EU member states needed to work together for a functional banking union.
Don't Miss: 3 Reasons Why MasterCard Is In Pain and Visa's Smiling.