Is a One-Week Extension for Obamacare Enrollment Enough?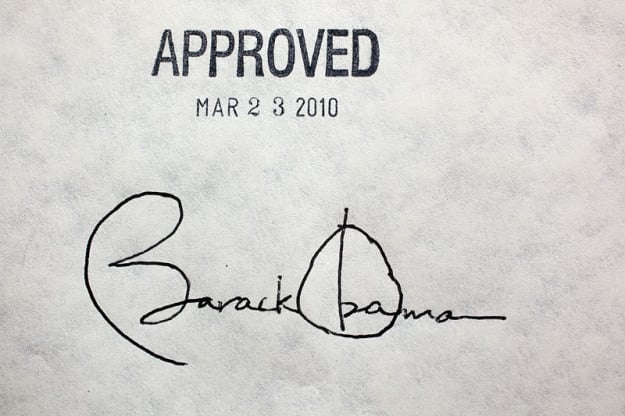 The Obama administration announced on Friday that Americans will have an extra week to sign up for health coverage for 2014, the Los Angeles Times reports. The move comes as Americans continue to struggle with the problematic launch of HealthCare.gov which has been plagued with issues making it difficult for consumers to sign up for legally mandated health insurance.
The one-week extension applies to the president's healthcare law that originally called for consumers to have a health plan in place by December 15 in order to be covered by January 1, 2014. Now, consumers will have until December 23 to select a plan via HealthCare.gov — even if a one-week extension doesn't necessarily seem like enough time, given the healthcare website's continuing problems.
However, according to Jeff Zients — the person responsible for overseeing the White House's efforts to turn HealthCare.gov around — the one week extension should be enough time to allow all Americans to acquire coverage before 2014. Zients also explained that the White House has made upgrades to the website that will allow for users to obtain insurance on HealthCare.gov even as traffic to the website is sure to spike in the days leading up to the deadline to enroll.
The newest change to the Obamacare schedule immediately follows Thursday's shift of the open enrollment period from mid-October to mid-November. Republican lawmakers have reacted to the Thursday announcement by calling it a politically motivated move to hide rises in 2015 premiums before the November 4 elections next year. But as Fox News points out, information for 2015 premiums should be available by the elections even if the open enrollment is pushed to November 15, 2014.
Sen. Chuck Grassley (R-Iowa) called the shift a "cynical political move by the Obama administration to use extra-regulatory, by any means necessary tools to keep this program afloat and hide key information from voters." And Sen. Lamar Alexander (R-Tenn.) similarly said in a statement, "The only American consumers this change will help are Democratic politicians who voted for Obamacare, because it delays disclosure of some of the law's most insidious effects until after the election."
Even if information on insurance premiums is available by the time of the elections next year, Republican lawmakers might have a point about the one-month delay having an impact on elections. Considering the negative public perception of Obamacare and HealthCare.gov in the wake of widespread technical hiccups on the website, there's no doubt that delaying the launch of the second major expansion of the healthcare law could have positive benefits for Democratic candidates – if the website were to experience a second wave of issues, the November elections would already be in the rear-view mirror.
Don't Miss: Is Saving Money the Key to Happiness?