Is America Reeling From a Natural Gas Glut?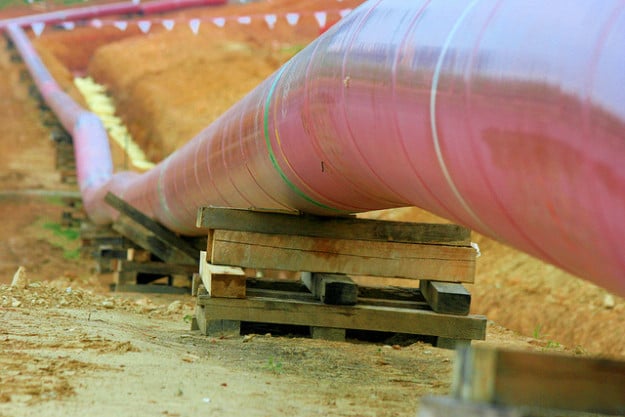 Mild weather is not good for natural gas prices; on Wednesday, natural gas futures dropped for a fourth consecutive day based on forecasts for cooler temperatures that would reduce demand for electricity to power air conditioners. Gas for July delivery declined as much as 0.4 percent, dropping to $4.166 per million British thermal units in trading on the New York Mercantile Exchange.
Increases in natural gas inventories have also contributed to lower prices in recent weeks. Soaring production of natural gas from horizontal drilling and hydraulic fracking has pushed supplies to record highs in each of the past four years. For the week ending Friday, May 24, working gas in storage grew to 2,141 billion cubic feet, according to data released by the Energy Information Administration on Thursday. This stockpile level represented a net increase of 88 billion cubic feet from the previous week, which was in line with the supply injection expected by analysts.
Ahead of the report, natural gas futures fell 1 percent, as an increase of 88 billion cubic feet would, but natural gas inventories near record highs. At 2,141 billion cubic feet, working gas in storage sits 664 billion cubic feet below levels reported this time last year, and 88 billion cubic feet below the five-year average of 2,229 billion cubic feet. "Sustaining even a small advance will require much assistance from today's EIA storage report," Jim Ritterbusch, head of energy-trading advisory Ritterbusch and Associates, told The Wall Street Journal.
But the report did not provide any support to prices. Natural gas futures for July delivery traded down 1.75 percent after the data was released.
Currently, natural gas prices are volatile because investors depend on weather forecasts and the EIA's weekly report to gauge supply and demand levels. It has been argued that exporting the surplus of liquefied natural gas will stabilize prices in the United States because it will effectively limit supply. Thanks to hydraulic fracturing and horizontal drilling, the U.S. is the world's largest producer of natural gas, which provides a clean and much-needed source of energy. Already, the demand is there. If the surplus was exported, the economy would receive a boost and new jobs would be created.
Still, opponents argue that the natural-gas market is historically too volatile and that exports will cause even higher domestic prices, hurting U.S. consumers and crucial industries such as chemical manufacturing.
But the Obama administration has given some indications that it will pursue a policy conducive to natural gas exports. Last month the federal government gave final approval to a $10 billion natural-gas export facility in Quintana Island, Texas. Additionally, there are another 19 applications for natural exports awaiting government approval, which together represent billions of dollars of proposed investment.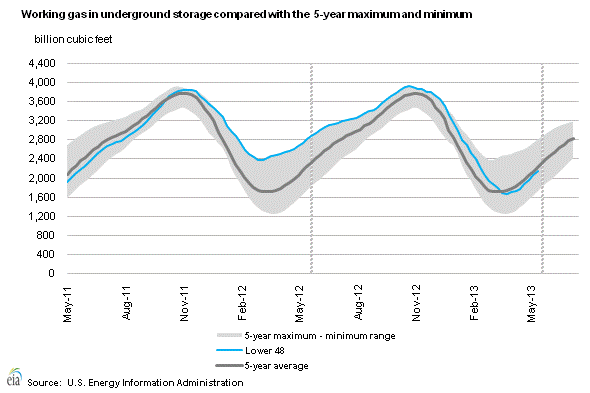 Follow Meghan on Twitter @MFoley_WSCS
Don't Miss: Will Exxon, Chevron Yield to Fracking Pressure?