Is Another Financial Crisis Lurking Around the Corner?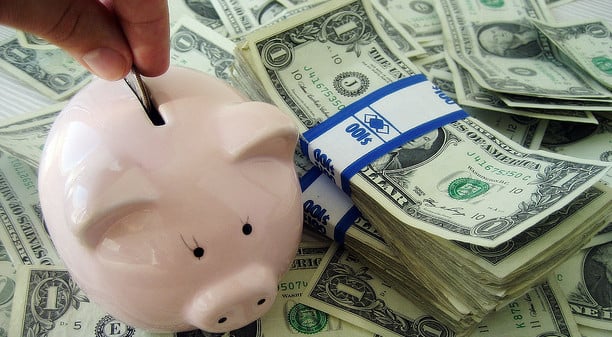 More than five years have passed since the Untied States witnessed its largest bankruptcy in history take place on Wall Street, but many Americans fear that a similar event could occur again and damage their retirement accounts.
Time has not been able to fully heal the chaotic memories of the financial meltdown, which began in September 2008 with the collapse of Lehman Brothers, once the nation's fourth largest investment bank. According to the latest Wells Fargo/Gallup Investor and Retirement Optimism survey, 41 percent of investors are "extremely" or "very worried" about a repeat of Lehman Brothers in their retirement years.
In comparison, only 28 percent are concerned about a lower standard of living, while 26 percent are worried about running out of money. Overall, almost three-quarters of investors believe the country is on track for a major retirement crisis in the next 20 or 30 years that will have significant setbacks for living standards.
"Over the summer, investors watched rising mortgage rates, a volatile stock market, and stubborn unemployment figures — all of which understandably impact optimism. What is so striking to me is the fact that five years after the market collapse, non-retired investors harbor significant concerns about a repeat financial crisis. The past continues to color their view of retirement, and whether the stock market is a place where they can invest and grow savings," said Joe Ready, director of Institutional Retirement and Trust at Wells Fargo.
The financial crisis led the Federal Reserve to slash interest rates to historic lows and launch several rounds of bond-purchasing programs known as quantitative easing. Trillions of dollars were thrown at financial institutions and the markets to stabilize a crumbling system. Since then, stocks have rebounded to new all-time highs, but the majority of people do not find comfort in the stock market.
According to the survey, 69 percent of investors said this year's rapid stock market increase does not make them any "less fearful about sustained losses" if another Lehman-type event occurred. Furthermore, 59 percent of retired and 51 percent of non-retired investors claimed they haven't seen a "noticeable increase" in their retirement account values as a result of the market rebound.
Only 14 percent said the stock market increases have made them feel "a lot" or "somewhat" more confident about their retirement futures. "According to the poll, the average investor is not highly invested in the market in either equities or bonds, and it appears that a more stable economy with better employment prospects would encourage more participation," added Ready.
While the Federal Reserve is trying to promote investor confidence through a wealth effect and more communication, 60 percent of investors simply want to see lower unemployment and a stronger economy before placing money into stocks. Forty-one percent said a "great personal understanding of the stock market" would make them feel more comfortable. Half of the investors in the poll said the central bank's low interest rate policy is creating more bubbles that will cause "a lot of harm to the economy when it crashes" again.
Don't Miss: Fed: Get Used to the Bubble Economy.
Follow Eric on Twitter @Mr_Eric_WSCS