Is Apple Planning an iCar?
With so much buzz surrounding the possible launch of an Apple iWatch or an Apple TV update, many Apple (NASDAQ:AAPL) aficionados have forgotten one of Steve Jobs' least discussed but most ambitious product ideas. Steve Jobs wanted to build an Apple iCar. Steve Jobs never made a secret of his ambition to take on Detroit, even discussing the project with a New York Times journalist shortly before his death on Oct. 5, 2011. Although the idea of a consumer electronics company building an automobile seems counterintuitive at first, it actually makes sense when you consider Apple's history of radically improving poorly designed content delivery devices in various markets.
From the portable music player to the cell phone, Apple has a history of innovating products that fall outside of the normal market boundaries of most computer companies. Typically, Apple identifies a market that is deluged with badly designed interfaces; much like the personal music player market was before the introduction of the iPod, before stepping in and introducing a new product that ends up becoming the cutting-edge industry leader…
In many ways, a car is the ultimate content delivery device that most people interact with on a daily basis. Besides functioning as personal transportation devices, most cars also function as movable media consumption devices equipped with everything from phones to music and video players.
Most people would agree that Detroit could use a little Apple innovation, and with over $137.1 billion in cash reserves, Apple certainly has the means to buy or create their own car company. If Apple does decide to purchase a car manufacturer, some investors think Tesla Motors (NASDAQ:TSLA), the luxury electric car maker, would be a perfect fit for Apple, since both companies are known for investing in cutting-edge technologies.
A new Apple product could help give a boost to the stock's investor spirits: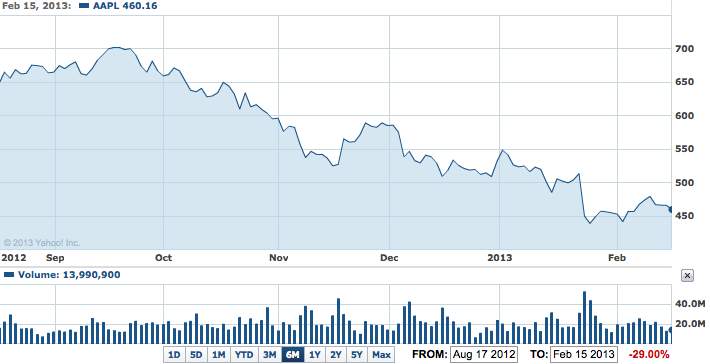 Don't Miss: Google Just Dropped This Bomb on Apple.