Is AstraZeneca's String of Pearls Strategy Working?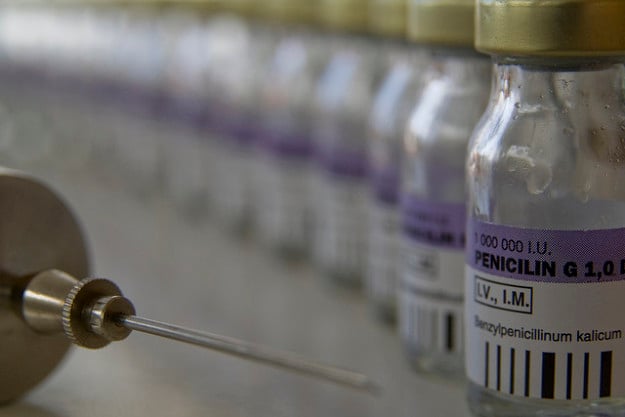 AstraZeneca (NYSE:AZN) has traveled a bumpy road in recent months after facing sharp declines in revenue as patents on top-selling drugs, including the cholesterol treatment Crestor and the antipsychotic medicine Seroquel, expire. The patent cliff — the expiration of patents on blockbuster pharmaceuticals — cost drug manufacturers $36 billion in 2012 and will decrease sales by an estimated $25 billion this year.
But AstraZeneca has a plan to combat falling sales and profits; the company has been following a strategy pioneered by Bristol-Myers Squibb (NYSE:BMY), known as "string of pearls," meant to strengthen revenue through the acquisition of small- or mid-sized companies. After all, the company's worst patent expiration is yet to come; Nexium, a treatment for ulcers, is its third-best seller and the drug will lose exclusivity in 2014.
On Monday, with the announcement of a new purchase, the drugmaker took significant steps towards its goal of rebuilding its product pipeline through deal-making. AstraZeneca will purchase respiratory drug specialist Pearl Therapeutics for as much as $1.15 billion and secure its position in the emerging market for a new class of lung treatments known as LABA/LAMA drugs. These medicines promise improved patient compliance and disease control, without using steroids.
Some industry experts think that LABA/LAMA inhalers will dominate future therapy for chronic obstructive pulmonary disease, a medical condition that affects an estimated 210 million people worldwide, according to Reuters. For Britain's second biggest drugmaker, the purchase of Pearl fills a gap in the company's respiratory portfolio. Still, even with this acquisition, AstraZeneca will be chasing rivals GlaxoSmithKline (NYSE:GSK) and Novartis (NYSE:NVS) in the race to develop the new type of inhaled drug.
While AstraZeneca already has a successful inhaled respiratory drug, Symbicort, the company could be left vulnerable to competition without incorporating a LABA/LAMA inhaler to its drug portfolio. Pearl brings that much-needed asset. Its lead product, PT003, is in final-stage Phase III clinical trials and is a fixed-dose combination of formoterol fumarate, a long-acting beta-2-agonist (LABA) and glycopyrrolate, a long-acting muscarinic antagonist (LAMA). The company also has another therapy, PT010, that is a triple-combination medicine, combining the LAMA and LABA components of PT003 with an inhaled corticosteroid.
However, Novartis is likely to gain regulatory approval for its LABA/LAMA product in Europe later this year, while GlaxoSmithKline is expected to receive approval shortly thereafter in Europe and the United States.
Chief Executive Officer Pascal Soriot appears committed to this new route to profitability; AstraZeneca has made two bolt-on acquisitions in the past two weeks. The company agreed to buy Omthera Pharmaceuticals for as much as $443 million in order to strengthen its cardiovascular drug business.
The acquisition of Pearl will cost AstraZeneca an initial $560 million plus up to $450 million if certain development milestones are reached. The deal is expected to close in the third quarter or this year and will have no impacted on the company's financial guidance for the year, according to a statement made by the drug-maker.
 Follow Meghan on Twitter @MFoley_WSCS
Don't Miss: National Debt: Problem Solved?