Is Bank of England Committed to Keeping Interest Rates Low?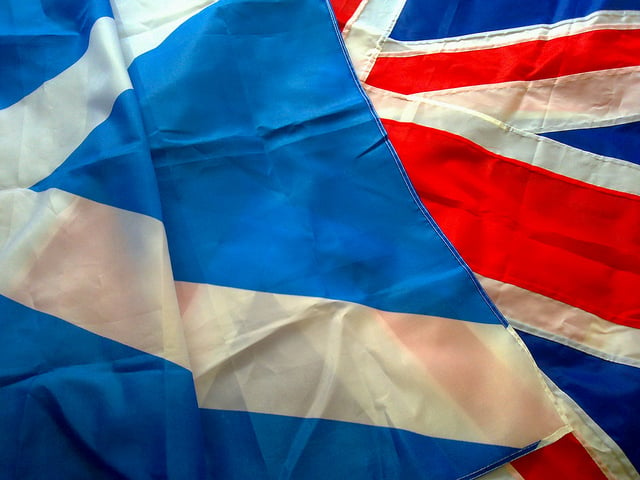 The Bank of England announced today that it would keep interest rate levels at 0.5 percent, the result of a meeting held this week. In a decision that mirrored the results of the European Central Bank's decision to maintain interest rates at their current levels, the Bank of England will hold interest rates at record low levels.
Unlike ECB chief Mario Draghi, who is holding a press conference after the European bank's Frankfurt meeting, Mark Carney, the governor of the Bank of England, took no such step to placate those who doubt that the Bank of England will be able to keep rates at 0.5 percent for much longer. Instead, Carney is currently attending the G20 summit in St. Petersburg.
In an unprecedented move of forward guidance, Carney declared last month that the Bank of England would hold interest rates constant until unemployment in Britain dropped below 7 percent. Currently at 7.8 percent, the employment rate was initially not expected to reach the 7 percent mark until sometime in 2016, but now many believe that goal could be met by as early as mid-2015. This would put the Bank of England where it would have the ability, even by the standards that it itself laid out, to raise interest rates much earlier than anticipated.
A flurry of positive economic indicators have cropped up to support those who believe that the United Kingdom's economy is on the right track for a recovery. According to a report released by the Organization for Economic Cooperation and Development, the U.K. is set to post growth rates in GDP for over 3% in each of the last three quarters of 2013, which sets a solid percentage point above most of the world's other major economies.
Another positive sign came from a report issued by Markit about the U.K. service sector, which accounts for over three-fourths of the country's economy. In August, the growth in new businesses was the strongest in sixteen years while backlogs rose at the greatest rate since 2000. The Business Activity Index rose from 60.2 to 60.5 from July to August, bringing it to its highest level in over six years.
The impact of the Bank of England's decision was initially limited because it came as nothing unexpected to those paying attention to the markets in the U.K., leading bond rates on five and ten year British government bonds did continue to climb. Speculation that the Bank may be ready to raise interest rates earlier than 2016 could drive up market interest rates, impacting many of the smaller British companies whose success is vital to a recovery in the U.K. Despite this possibility, Carney has so far declined to comment on the matter after the 7 percent unemployment goal was benchmarked in August.
Don't Miss: Are August Employment Gains Just What the Fed Wanted?