Is Barclays Turning the Tides With a Revival Plan?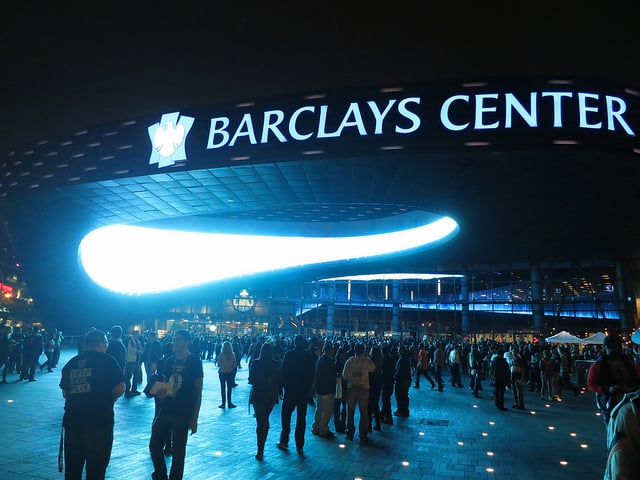 The earnings generated by from Barclays (NYSE:BCS) retail operations in Italy, Spain, France, and Portugal could be turning a pretty penny, according to Reuters. Barclays reports that an earnigns around $805 million wouldn't be out of the question in a couple years. High earnings like these would be in the wake of, and likely the result of, a major branch trimming — with 443 closed in Europe this year and 1,500 employees let go by the end of the year.
"I feel we could probably get to half a billion [pounds] of profitability in terms of my four markets," said Curt Hess, head of retail and business banking in Italy, Spain, Portugal, and France. Hess says he's highly confident that retail difficulties in Europe will reverse with the cuts made, and that profit can be expected in 2015. In previous years, Barclays had poured a lot of funds into growth in Europe, but following the economic crisis the bank went on to lose nearly $3.2 billion and a the benchmark interest rate rigging scandal certainly did help matters — according to Reuters.
"Between the expansion, the assets not generating what we wanted in terms of a full customer relationship, and you add on the issues around the economy and it almost became a perfect storm," said Hess. Still, according to Hess, Transform — Barclays's revival program — is going exactly as planned and they are well on their way towards the forecast annual cuts of $1 billion.
So far this year, Barclays has shut 161 branches in Spain, 116 in Portugal, 21 in France, and 145 in Italy — but still needs to make more cuts. By the end of 2013 400 jobs in Portugal need to be removed, 820 in Spain, 200 in Italy, but with only 87 in France. One unexpected job loss will also be taking place this year  — with Sir Hector Sants, the head of compliance at Barclays choosing to resign, according to the BBC News. He went on sick leave in October, but though he was slated to return in the New Year, was unable to do so.
"Hector Sants has been on sick leave since the beginning of October, suffering from stress and exhaustion. He has concluded that he will not be able to return to work in the near term. Consequently he has decided to resign from Barclays and not return from sick leave," said a Barclays statement.
"Although only with us for ten months, he has made significant progress towards creating a world class compliance function at Barclays and in improving our relationships with regulators and governments. I know my colleagues will join me in expressing our appreciation to Hector, as well as wishing him a speedy recovery," said Antony Jenkins, Barclays's chief executive.
Don't Miss: JPMorgan's Hiring Practices in China Raise Red Flags At the SEC.