Is BlackBerry Ready to Take Its Blues Private?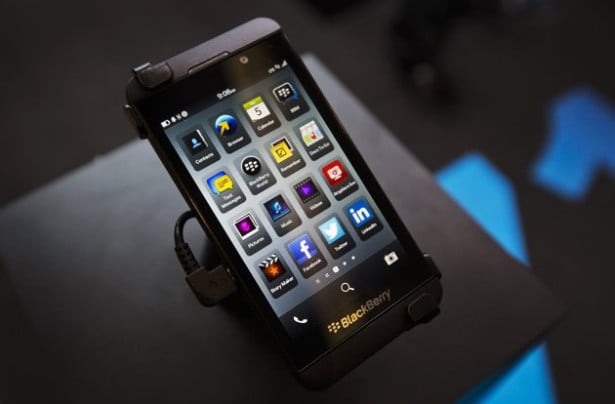 Following BlackBerry's (NASDAQ:BBRY) worse-than-expected earnings report in June, both investors and analysts were on the edge of their seats, waiting for CEO Thornsten Heins to make a move. Though the CEO continued to maintain that his smartphone company was on the mend and that he wasn't concerned about its future, a handful of high-profile executives were then let go, and it was evident the company was in transition.
Now, according to Reuters, it looks like even bigger changes are in the wings as speculation grows that BlackBerry is seriously considering the idea of going private so it can take its business problems from the public arena to a more private one.
And it isn't exactly surprising that BlackBerry wants to get out of the public eye, especially after it pegged a success story on its new line of BlackBerry 10 devices and then learned from its earnings report that the last-ditch effort all but failed. Those new BlackBerry smartphones are in fact already seeing major discounts at retail stores.
Already having laid off 500 employees this year, it is evident that the previously successful smartphone maker needs a change — but if it wants to go private to iron out its issues, it also needs to find a buyer who is interested.
With shares plummeting 19 percent this year, investors have watched BlackBerry's stock roller coaster from a peak of $84 billion in 2008 to its current trough at $4.8 billion. Private equity firms and other buyers thus might not be jumping at the opportunity to join the BlackBerry party.
Still, BlackBerry's reported willingness to consider going private illuminates that CEO Heins might finally be ready to cut his losses and make drastic changes after previously being fixed on staying public and asserting that his company just needed more time. Reuters reports that the smartphone giant may even be considering licensing its BlackBerry 10 software or teaming up in other partnerships like with private equity firm Silver Lake Partners. 
Though it is unclear whether BlackBerry's collaboration talks with Silver Lake included a buyout option or a simple partnership, it is at least evident that BlackBerry's wheels are turning.
Whatever the case, BlackBerry's turbulent summer dictates that it will need to consider some alternate possibilities as it readies to move forward, and a private future could just be exactly what the company needs.