Is Business Optimism Flagging Thanks to Weaker Sales?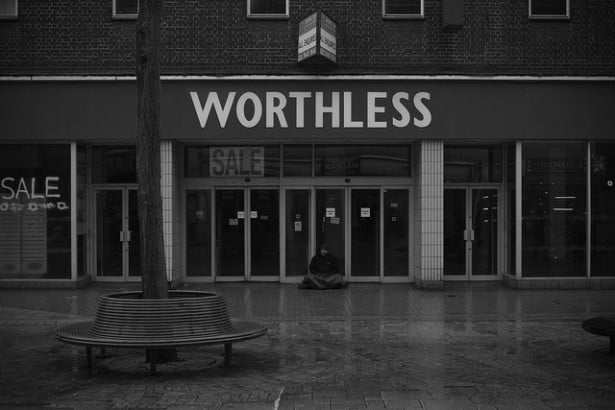 Business have amassed inventories slowly this year, and recent industry data has suggested that this key measure of economic growth slowed further in April. Inventories increased throughout the month as sales declined for the second consecutive month, signaling that companies may limit orders to manufacturers to avoid an unwanted backlog of merchandise.
The Commerce Department reported Thursday that inventories increased just 0.3 percent after dropping 0.1 percent in March, while business sales declined 0.1 percent, after dropping 1.2 percent in March. At this current sales pace, businesses had enough items on hand to sustain operations for 1.31 months, which is the highest level on record since October 2009. Such a high inventories to sales ratio means that factory production may slowdown as companies sell off excess stock.
Last quarter, inventories added more than half a percentage point to first-quarter gross domestic product growth, which advanced at a 2.4 percent annual rate. But, given April's numbers, this segment of the economy is not expected to give much of a boost to second-quarter GDP. This slowdown also has negative implications for the job market because inventory accumulation will not be increasing the demand for labor.
Still, slight improvements in the labor market and lower borrowing costs are encouraging consumers to spend more in May. Last month, retail sales grew by a better-than-expected 0.6 percent, the largest increase in three months. Further progress on reducing joblessness may support consumers' willingness to spend, and recently, initial claims for unemployment benefits have been generally trending down. The Labor Department reported Thursday that the number of Americans filing claims for jobless benefits decreased by 12,000 to 334,000 in the week ending June 8.
But other data is not quite as encouraging. All told, U.S. manufacturing conditions are pretty stagnant. Wednesday's factory orders report, released by the U.S. Census Bureau, showed that total new orders for manufactured goods increased by 1.0 percent in April. The increase was less than the 1.4 percent gain forecast by economists, and followed a downwardly-revised decline of 4.7 percent in March. Underwhelming conditions in America's manufacturing economy were highlighted by the Manufacturing ISM Report on Business. The ISM manufacturing index fell to 49 in May, indicating contraction after five periods of growth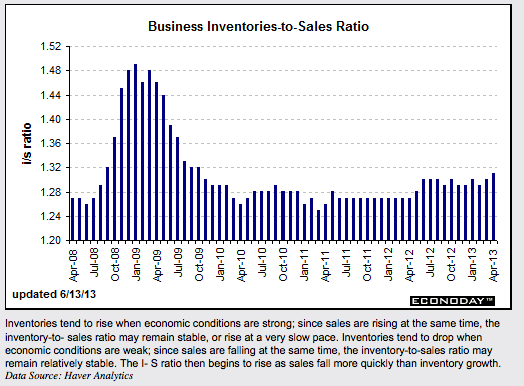 Follow Meghan on Twitter @MFoley_WSCS
Don't Miss: 5 Simple Ways to Control Your Credit Card Debt.