Is CBS's Under the Dome Going to Change Television?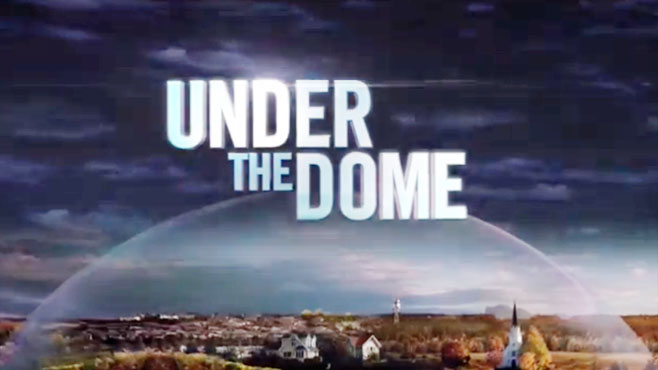 CBS Corp.'s (NYSE:CBS) Under the Dome is the talk of the town when it comes to television this summer, with more than 11 million viewers tuning in every week, the Los Angeles Times reports. That number grows even larger — up to about 20 million per week — when you factor in digital recordings not watched at the time of broadcast.
Now, Wall Street analysts are eager to find out whether CBS has uncovered the next step in bridging the gap between network television and the increasing popularity of online streaming websites like Netflix (NASDAQ:NFLX) and Amazon (NASDAQ:AMZN).
Under the Dome is a new sci-fi drama from CBS based on author Stephen King's thriller of the same name. The series revolves around the residents of Chester's Mill, who are suddenly cut off from the rest of the world when an impenetrable barrier surrounds the town. The residents are then forced to contend with widespread panic as they attempt to discover the source of the barrier and how they can escape it.
While viewership numbers for the show are impressive, as are the positive marks from critics, the reason Wall Street analysts are so interested in finding out more about the raw data surrounding the show is because CBS signed a revolutionary deal with Amazon four months before the premiere. The workings of the deal allowed for Amazon subscribers to view episodes of Under the Dome several days after the episode first premiered on network television.
"Because of the Amazon deal and because of the international sales, we were able to make the show profitable even before it went on the air," CBS chief Leslie Moonves said during a conference call on Wednesday, according to the Los Angeles Times. "Now the fact that it is a huge hit is really almost gravy. It will bring in a ton of profits into the third quarter."
The show has already been renewed for a second season and could represent a sea change in how broadcast networks release major television shows. In recent years, networks have usually held off on releasing major scripted television shows during the summer, waiting instead for the fall, which is known as as the traditional TV season. The summer has mostly been a time for cable channels to offer original programming, but the success of Under the Dome could be a game changer.
Don't Miss: Should Amazon Be Worried about Overstock?