Is China's Healthcare System Causing Problems for GlaxoSmithKline?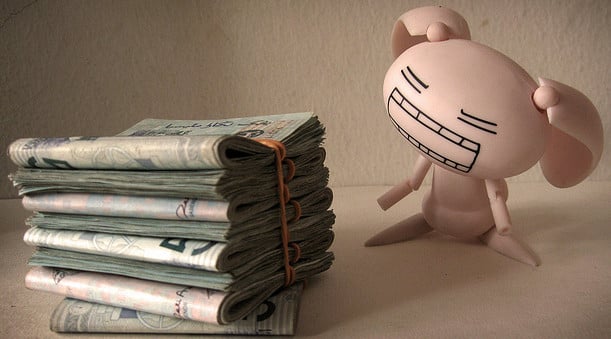 China's booming middle class has made expansion and success in that country a top priority for many companies, from technology giants like Apple (NASDAQ:AAPL) to large pharmaceutical manufactures like GlaxoSmithKline (NYSE:GSK). But its not always the easiest place to operate. While navigating China's difficult business environment poses significant challenges to all multinational companies, the problems faced by healthcare companies are even greater, because the nation's healthcare system is controlled and owned by the state, and it has a tradition of government patronage and gift-giving.
Naturally, participating in patronage and gift-giving can create problems. GlaxoSmithKline is now investigating allegations made by an anonymous tipster who said the company's sales staff in China was involved in widespread bribery between 2004 and 2010. The source sent emails and other documents to The Wall Street Journal that showed doctors were provided with speaking fees, cash payments, lavish dinners, and all-expenses-paid trips in return for prescribing the drug-maker's products, in some cases even for unauthorized use.
These emails and documents were sent to Glaxo's board of directors, top executives, and compliance officers in January. A spokesman for the company confirmed that an investigation is underway, noting that "over the last four months we have used significant resources to thoroughly investigate each and every claim from this single, anonymous source and have found no evidence of corruption or bribery in our China business."
He added that the company will occasionally pay healthcare officials to participate in Glaxo-sponsored events and reimburse them for attending scientific conferences, which is not inappropriate behavior. The spokesman further stated that the company's policy complies with both United States and Chinese regulations prohibiting off-label promotion of pharmaceuticals. "GSK takes all whistle-blowing complaints seriously and will investigate any allegation," the Glaxo said in a statement.
Under the Foreign Corrupt Practices Act, it is illegal for companies with a significant U.S. presence to bribe foreign officials in exchange for business, even if it may be common practice there, as it is in China. According to the federal government, the term "officials" includes doctors and other employees of state-run hospitals.
This is not the first time that bribery concerns have surfaced. In 2010, the company revealed it had been contacted by the Department of Justice and the U.S. Securities and Exchange Commission about its operations as part of a FCPA investigation into pharmaceutical-industry business practices in foreign countries, including China. A regulatory filing made last year showed the probe in ongoing.
The tipster claimed that between 2004 and 2010, Glaxo gave cash to its sales staff in China on a regular basis, and a portion of the funds went directly to doctors at Chinese hospitals. Glaxo has acknowledged that it advances cash for employees' expenses across China because credit-card payments are not possible in many areas. But the company has maintained that there is no evidence that the money was used for bribes. In a guidance published last year on FCPA compliance, the Justice Department and SEC recommended that companies not pay for reimbursements in cash, and documents obtained by the Journal showed that an internal memorandum from 2010 ended the use of cash to pay speaker fees.
Both Pfizer (NYSE:PFE) and Johnson & Johnson (NYSE:JNJ) have reached FCPA settlements in recent years.
Follow Meghan on Twitter @MFoley_WSCS
Investing Insights: Can Walgreen See Higher Prices?