Is Chris Christie Fated for the Presidency?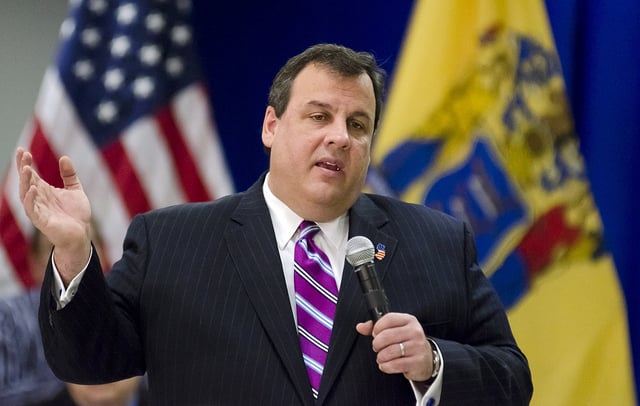 The year 2016 is far away, but still speculation is flying about who the presidential candidates might be in the next election. Senator Ted Cruz (R-Ohio), Hillary Clinton — everyone has a theory. Chris Christie can be added to that list of potentials, if only because the other options aren't very good — according to the Washington Post. The difficulty for any Republican nominee will lie in how they deal with Obama's policies. In order to win, many believe that the GOP candidate would have to leave Obama's acts and governmental changes as is, something most are not willing to do — and if they are willing to leave Obama's changes alone, its unlikely they'd win a primary.
Tea Party members are already frowning at the possibility of Chris Christie running as the GOP candidate, finding his viewpoints not staunch enough and too flexible. While he does oppose gay marriage, many believe he isn't far enough right on the issue, and are angry that he has expanded Medicaid in light of the Affordable Care Act.
According to the New York Times, Tea Party members are frustrated with rumors that Christie might be a possibility, saying that he doesn't fall into the category of a conservative, no matter that he might claim to be one. Johnathan Martin notes that, "The underlying issue with the right wing appears to be trust: Many are skeptical that he is committed to advancing the conservative movement, much as they came to be about President George W. Bush."
Chris Christie, upon his election as the Governor of New Jersey, doesn't seem overeager to comment on national issues though, according to the Washington Post. When asked about Iran's uranium-enrichment program, he made it clear that national policy wasn't his business. "I think there are people who are significantly better briefed on this than I am as the governor of New Jersey," adding in a later interview that, "I'm a governor of New Jersey and my job is to run the state of New Jersey, and it's just something, I think, in all seriousness, Norah, folks in my position spout off opinions off the top of their head just wind up doing ore harm than good."
He said something similar when asked about immigration, saying, "I think the national solution has to be — has to be figured out by the people who are in charge of our national government." It's possible that he plans to focus his efforts on New Jersey, and in doing so, build a solid reputation to bring to the 2016 election, and by avoiding questions he distances himself from any negative sentiment focused on Republicans in Washington.
Don't Miss: What You Don't Know May Be Vegan: 7 Foods That Make the Cut.