Is Confidence Growing in the Housing Recovery?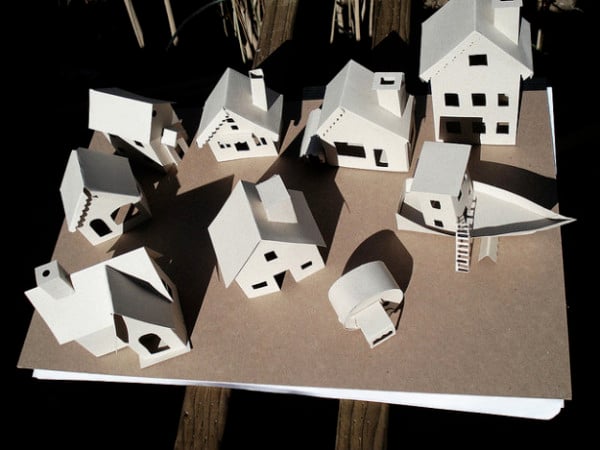 Amid low interest rates and heavy intervention from policymakers, the housing market is still trying to regain confidence among consumers. However, homebuilder sentiment this month improved to its best level since August.
After remaining unchanged in November, the National Association of Home Builders/Wells Fargo's index of builder confidence jumped 4 points to 58 in December — matching its highest reading in four months and an eight-year high. In fact, more builders have now viewed market conditions as good than poor for seven consecutive months. The reading beat expectations calling for 55. Any reading above 50 indicates that more builders view sales conditions as good rather than poor. In the five years before the Great Recession, the index averaged 54, and hit an all time low of 8 in early 2009.
"This is definitely an encouraging sign as we move into 2014," said National Association of Home Builders (or, NAHB) Chair Rick Judson, a home builder from Charlotte, N.C. "The HMI is up 11 points since December of 2012 and has been above 50 for the past seven months. This indicates that an increasing number of builders have a positive view on where the industry is going."
Despite a recent rise in mortgage rates, the NAHB does not believe demand is taking a hit. "The recent spike in mortgage interest rates has not deterred consumers as rates are still near historically low levels," said NAHB Chief Economist David Crowe. "Following a two-month pause in the index, this uptick is due in part to release of the pent-up demand caused by the uncertainty generated by the October government shutdown. We continue to look for a gradual improvement in the housing recovery in the year ahead."
According to the Mortgage Bankers Association's latest report, for the week ended December 6, the average interest rate for a 30-year fixed-rate mortgage increased from 4.51 percent to 4.61 percent, the highest rate since September. The most recent average rate for a 15-year fixed-rate mortgage came in at 3.66 percent, up from 3.56. Looking ahead, Zillow expects mortgage rates to exceed 5 percent for the first time since early 2010 next year.
The NAHB/Wells Fargo Housing Market Index gauges builder perceptions in three areas of the real estate market, all of which gained in December. The reading for current sales conditions surged 6 points to 64, while sales expectations for the next six months rose 2 points. The component gauging buyer traffic increased 3 points to 44. Looking at the three-month moving averages for regional HMI scores, the South edged one point higher to 57 while the Northeast, Midwest and, West all declined one point to 38, 59, and 59, respectively. In morning trading, homebuilders D.R. Horton (NYSE:DHI) and KB Home (NYSE:KBH) both fell more than 1 percent. Meanwhile, Home Depot (NYSE:HD) managed to edge slightly higher, and shares of Lowe's (NYSE:LOW) declined nearly 1 percent.
Don't Miss: 5 Reasonable Economic Predictions for 2014
Follow Eric on Twitter @Mr_Eric_WSCS