Is Consumer Optimism Starting to Dwindle?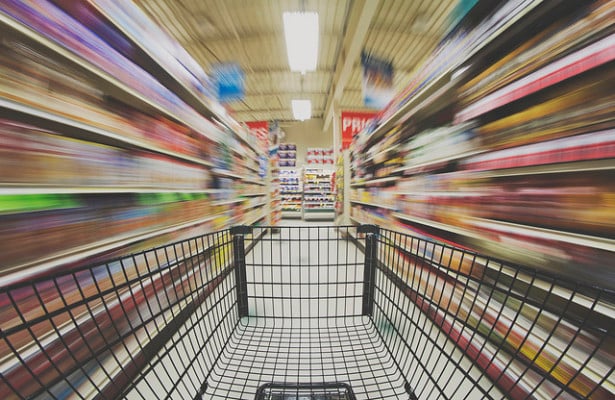 Consumers are more upbeat about the economy than they were last year, but confidence in July retreated from multi-year highs made in June.
The index of consumer attitudes declined to 80.3 in July, compared to an upwardly revised 82.1 in June, according to The Conference Board, an industry group. It was the first decline in five months. The previous month's reading was the best level for consumer confidence since January 2008. Economists expected the index to hold relatively steady from June. In comparison, the index stood at 65.9 in July 2012.
Lynn Franco, Director of Economic Indicators at The Conference Board, explains, "Consumer Confidence fell slightly in July, precipitated by a weakening in consumers' economic and job expectations. However, confidence remains well above the levels of a year ago. Consumers' assessment of current conditions continues to gain ground and expectations remain in expansionary territory despite the July retreat. Overall, indications are that the economy is strengthening and may even gain some momentum in the months ahead."
The Present Situation Index increased to 73.6 from 68.7, but the Expectations Index decreased to 84.7 from 91.1 last month. The assessment of people claiming business conditions are "good" rose to 20.9 percent from 19.1 percent in June. The number of people saying business conditions are "bad" fell to 24.5 percent from 24.9 percent.
Highlighting the lingering weakness in the job market, consumers are less upbeat about future labor conditions. Those expecting more jobs in the coming months declined to 16.5 percent from 19.7 percent, while 18.1 percent of people anticipate fewer jobs, compared to 16.1 percent in the prior month. Only 15.3 percent of consumers expect their incomes to increase, down from 15.9 percent in June.
Earlier this week, the final reading on consumer sentiment from Thomson Reuters/University of Michigan showed a slight increase to its best level since July 2007.
Don't Miss: The Young and the Jobless Are Still Feeling the Recession's Side Effects
Follow Eric on Twitter @Mr_Eric_WSCS