Is Credit Card Debt Already Making a Comeback?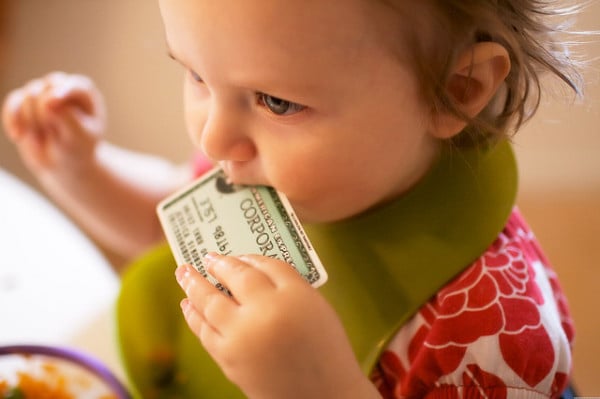 The Great Recession impacted the finances of many households in the nation. Voluntary or not, cutbacks were made and some deleveraging occurred. However, as the recovery remains sluggish and daily living costs rise, credit card debt might be making a comeback.
Americans started the first quarter of 2013 by reducing net credit card debt by $32.5 billion, representing a 7.1 percent decrease from the $35 billion paid down in the first few months of 2012, according to the latest report from CardHub.com. It was the smallest first-quarter pay down in the past four years.
A reduction is often seen during the beginning of a year, as many Americans receive salary bonuses and tax refunds.
Card Hub CEO Odysseas Papadimitriou explains, "While credit card debt levels have continued to rise in recent years despite the wake-up call provided by the Great Recession, until recently we could point to the fact that credit management was improving consistently relative to previous years as a silver lining. However, the numbers indicate that we're starting to regress a bit, and that's something that must be addressed before debt levels rise to the point where consumers can no longer sustain them and we default in droves."
Despite the first-quarter pay down of $32.5 billion, consumers are on pace to accumulate $47 billion in new credit card debt this year. That would bring the total haul incurred from the beginning of 2011 through the end of 2013 to a whopping $130 billion.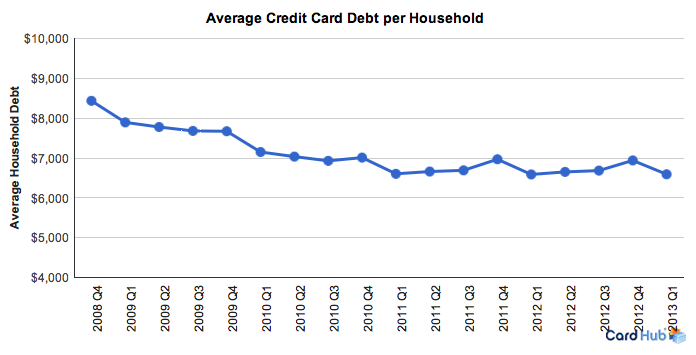 On the positive, the average amount of credit card debt per household decreased to $6,591 in the first quarter, compared to $6,980 in the previous quarter. Last year, the average per household increased in every quarter. Furthermore, the default rate on credit cards continues to fall and is now at its lowest level since 2006.
Don't Miss: 3 Ways Baby Boomers Are Redefining Retirement
Follow Eric on Twitter (@Mr_Eric_WSCS)