Is Debt Destroying Your Retirement Savings?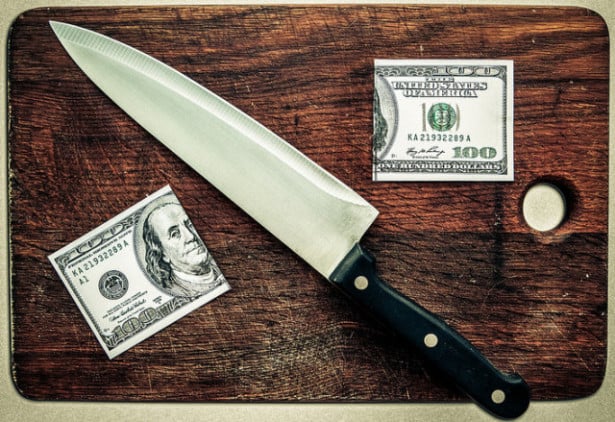 Debt is the ultimate roadblock on the path to retirement. Despite 401k and other defined contribution plan participants adding more than $300 billion in new deposits every year, the majority of households are adding more debt to their balance sheets than retirement savings.
Borrowing money can be helpful if done correctly, but saving for retirement appears to be taking a backseat to accumulating debt. According to a new report from HelloWallet, defined contribution participants from 50 to 65 years old only have about two years of replacement income saved on average, or about 15 years short of the median lifespan post-retirement. In fact, more than 60 percent of households with a defined contribution plan racked up debt faster than retirement savings. HelloWallet refers to these people as "debt savers."
Between 1992 and 2010, the monthly debt obligation of active defined contribution households surged by 69 percent, accounting for about 22 cents of every dollar earned. Even households near retirement used 22 cents of every dollar to pay for debt, a troubling data point, since soon-to-be retirees should be maximizing their dollars. Twenty percent of participants accumulated credit card debt and mortgage debt faster than retirement savings.
"This growth in debt can come at the expense of being able to afford increased retirement savings deferrals, increases the likelihood that a participant will breach their retirement savings, and raises the cost of retirement," said HelloWallet. "In response to these data, we recommend that defined contribution plan sponsors provide participants with holistic guidance designed to improve their retirement readiness, which can help determine the safest and most successful path for participants to build wealth."
Making the retirement outlook even worse, most participants that accumulate credit card, auto loan, home equity, mortgage, or other forms of debt faster than savings are older than 40, college educated, earn more than $50,000 per year, and don't have at least three months of emergency savings. Furthermore, 41 percent are over the age of 50 and 47 percent are in the highest income quartile. Overall, 44 percent of participants looked at by HelloWallet earn more than $91,000 per year but find themselves building up more debt than retirement savings.
Don't Miss: College Debt: Kiss Your Retirement Goodbye
Follow Eric on Twitter @Mr_Eric_WSCS