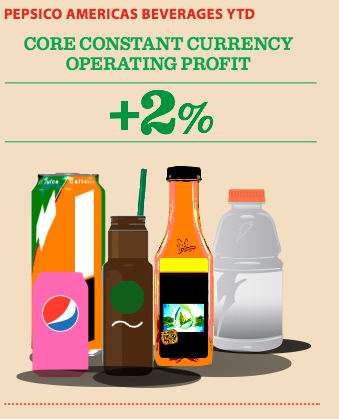 Similarly, in a Wednesday interview with CNBC, Warren Buffett, whose Berkshire Hathaway (NYSE:BRKA)(NYSE:BRKB) is Coca-Cola's (NYSE:KO) largest shareholder, asked, "Why break them up?" He believes "in running a company for the shareholders who are going to stay rather than the ones who are going to leave."
Still, the company is looking at plans to restructure its North American beverage unit, and that includes a spinoff. The results of its review are not expected until early next year.
However, the fact that the company increased its snack sales gave Chairman and Chief Executive Officer Indra Nooyi all the more reason to oppose Pelz's insistence that PepsiCo acquire Mondelez in order to boost value, but the corresponding slumping drinks sales could support the activist investor's push for splitting the beverage business from the food business.