Is Domino's Pizza the Best Restaurant Stock?
Since the financial crisis, Domino's Pizza (NYSE:DPZ) has been one of the best-performing restaurant stocks. Over the past five years, shares have risen by nearly 700 percent. Furthermore, if you look at the company's most recent earnings report, it is evident that it is staying the course: it increased its profits, revenues, and margins as it continues its global expansion as the world's largest pizza delivery chain.
However, like most high-growth and momentum stocks, Domino's Pizza shares have pulled back as of late. After peaking at about $80 per share in March, the stock is down to $71 per share. Whether you are bullish or bearish, there is no denying that the stock needed to pull back, as it had risen too far too fast. But is now the time to get in, or is there more downside to come?
One of the appeals of Domino's Pizza is that unlike some of its peers — notably Chipotle Mexican Grill (NYSE:CMG) — the company hasn't been hit by higher commodity prices. This has been a big deal for a lot of the restaurant companies, as it forces them to decide between raising their prices and risking customer alienation, or keeping prices steady and seeing profits decline. Domino's Pizza hasn't seen this yet, as the company saw a 9 percent increase in its total sales and a 15 percent gain in net profits excluding extra items.
However, this could reflect the fact that while agricultural commodity prices were up during the first quarter, they were down year over year. Thus, even though the company showed margin growth, I still think we could see the company suffer margin contraction in the next few quarters if commodity prices don't come down.
But while the company has eschewed commodity price increase-related margin contraction, we must also note the company's financial situation. The company has a negative liquidation value: -$1.2 billion, to be exact. This is due to its very high debt load. The company has more than $1.5 billion in debt versus $100 million in working capital. While this hasn't been an issue in the past, it has the potential to significantly drive down the company's earning's power during an economic slowdown, as the company's sales would decline but its debt obligations would remain the same.
But other than these two concerns, Domino's Pizza has an excellent brand that is well recognized. It also has an excellent business model. Because the company focuses on delivery, it can operate out of smaller locations, which reduces its real estate and utility costs. It has products that are very easy to make so that it can rely on workers that are low on the pay spectrum, such as high school students. Furthermore, it doesn't have to pay its drivers much, given that they earn a great deal of their salaries through tips.
Given that Domino's Pizza is a mixed bag, I think that 25 times 2014 earnings estimates is a bit steep, and I would want to wait for an additional pullback. While the company is growing and while it has an excellent business model that should remain successful for many years, I think there are risks, and in this market, investors are selling off shares of companies that are valued for high growth, especially if they have additional risks — such as Domino's debt load. With that being the case, I think the stock can have more downside but that it can be bought a few points lower, at around $65 per share.
Earlier, we took a look at a few stocks that led the market higher in the past couple of years, but are lagging significantly in 2014. Let's recap that previous article, which included an analysis of one of Domino's rivals, Chipotle.
---
1. Amazon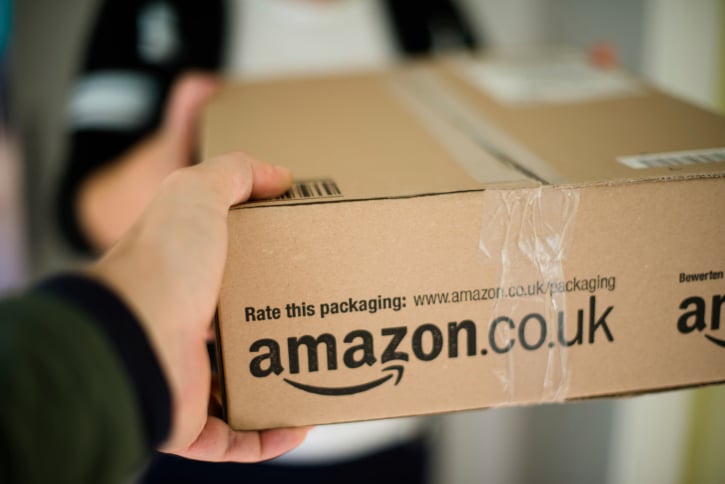 Amazon (NASDAQ:AMZN) is a business that touches nearly all of our lives — it is a convenient online platform for purchasing just about everything. Given the company's competitive advantage, investors were convinced that it didn't matter that Amazon wasn't generating any profits or paying any dividends. Everything was going back into the business, and investors were just fine with that.
But lately, this hasn't been fine. The story today is basically the same as it was at the beginning of the year — the company is growing revenues, and it is the leader in online commerce. But shares are down 24 percent versus the S&P 500, which is up about 2 percent. I think a lot of holders of Amazon shares are coming to the realization that it is better to put your money in a boring, stable, and profitable business such as Exxon Mobil (NYSE:XOM) — which is hitting all time highs — than a high flier that might, some day in the future, report a profit.
2. Whole Foods Market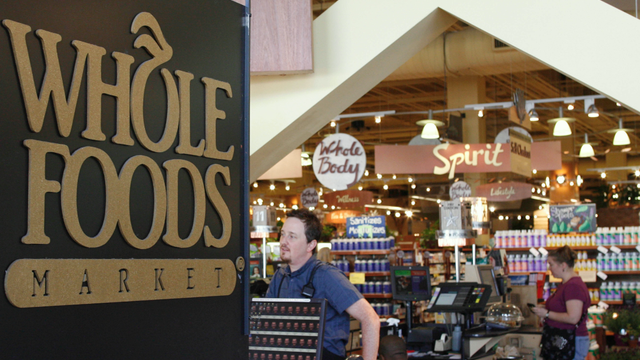 Whole Foods (NYSE:WFM) is down 32 percent for the year. The company had been growing earnings comfortably as people love shopping at a grocery store that specializes on wholesome, organic, GMO-free vegetables and fruits, as well as free range grass-fed animals.
But this year, investors realized that rising sales and rapid expansion are no substitute for profit growth, and when a stock trades at 40-times earnings — as Whole Foods did in January — it needs to grow its profits. In the last two quarterly reports, the company reported sales growth, but profit growth declined in Q4, and it went to 0 percent in Q1. The reasons for this are fairly obvious. First, food prices have been rising, and that hits Whole Foods' margins. Second, the grocery business is incredibly competitive. Tons of stores sell groceries, and there are several grocery store chains which all have razor thin margins. Third, consumers are cutting back, and that means that high-priced Whole Foods' items are out. The stock still trades at 25 times earnings, but the growth seems to be gone for now. This can be a recipe for disaster, and I expect Whole Foods shares to trade lower.
3. Chipotle Mexican Grill
Chipotle has outperformed the first two companies I list here. It is only down 5 percent for the year. But that's still pretty bad considering the 2 percent gain we have seen in the S&P 500. Chipotle is in a similar boat as Whole Foods. The company has continued to show strong sales growth, but its profit growth has diminished. Furthermore, the reasons for this are the same. First, food price are rising, and this is eating into the company's margins. Second, the restaurant industry is extremely competitive, and this makes it very difficult for companies to raise its prices without some sort of blowback. Third, consumers are cutting back, and Chipotle sells a relatively discretionary item. Consumers would rather save money and go to the grocery store. They are also less likely to pay the premium for guacamole. With the stock still trading at over 40 times earnings, I expect that we will see continued weakness, and investors should continue to stay away.
4. Netflix
Netflix (NASDAQ:NFLX) has actually avoided the problems we have seen with the first three companies. It is growing its sales and its profits. It is also growing its profit margins. Its business is growing steadily, and it is one of the leaders in the internet media space. Furthermore, it is in a business that has a fairly high barrier to entry. Of the four businesses I list here, this one is probably the best investment.
Regardless, the stock is down 5 percent for the year. Why? The stock is simply too expensive. Currently shares trade at 120 times trailing earnings, and it trades at 80 times 2014 estimates. This is simply too high, but investors were willing to pay it because they were assuming that the company's past stellar earnings growth is sustainable well into the future. I suspect that the company can grow its earnings at a fast pace, but as is the case with most growth businesses, this growth ultimately slows over time. This needs to be priced into the company's stock, and it isn't. Therefore, shares are coming down, and I suspect that this will continue.
Disclosure: Ben Kramer-Miller has no position in Domino's Pizza, Netflix, Chipotle, Whole Foods, or Amazon.
More From Wall St. Cheat Sheet: